The fault is not in the 'stars': when PR guys behave like demi-gods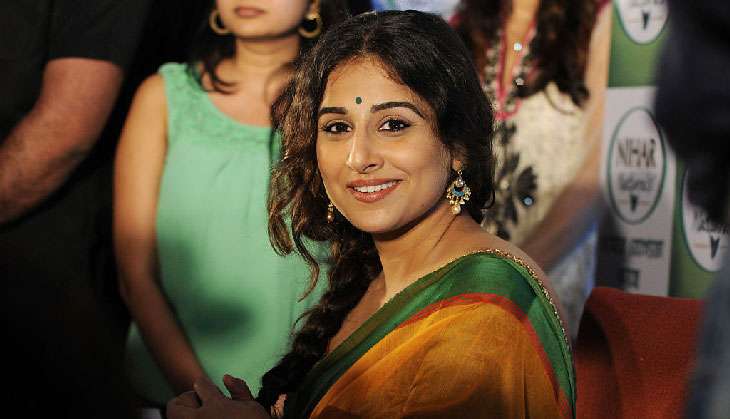 Just as I was beginning to sulk because my promised "exclusive interview" with Vidya Balan was as good as cancelled, I was alerted to these tweets:
#Kahaani2 in Delhi: @vidya_balan fine with interviews; PR calls journos and then doesn't know how to fit them in. *Horrible* mismanagement.

— Ananya Bhattacharya (@ananya116) November 29, 2016
Teammate waits for 3 hours (6-9pm) to speak to @vidya_balan.
PR: "Another hour."
Not sure if they realise journos too have work.#Kahaani2

— Ananya Bhattacharya (@ananya116) November 29, 2016
Most of the time, actor's okay speaking to media. When PR guys start behaving like demi-gods... oh well.
Classic example: @Kahaani2Movie.

— Ananya Bhattacharya (@ananya116) November 29, 2016
Entertainment is big business. And who knows this better than the PR agencies who manage Bollywood stars, week after week? When the actors are in town to promote their films - the real spotlight is not on the Shah Rukhs or Aamirs, but on the PR people - who start behaving like wannabe celebrities, a common trait among attention-deprived people in such situations.
Try and book an exclusive interview with an actor and push your luck pleading for 30 minutes, the PR guy will tell you "5" with an air of finality that would make the greatest of stars, who is more than willing to make time to promote his film, cringe.
If you are one of those who loves to mark their attendance at every press conference like a good student, you may be rewarded with a "10-minute" slot. And if you are the type who loves licking boots, are willing to humour these self-obsessed czars and czarinas of entertainment and remember to prefix their names with "sir-ji" and "madam-ji" - a 30-minute slot is assured.
Never mind that you don't have to "sir" or "ma'am" your own editors or seniors back at office. But you are willing to bend the rules for that elusive exclusive interview. You allow them to address you as if you were an extra from their B-grade film, you agree to sit on the floor because there apparently aren't enough chairs even in five-star hotels, and you are willing to wait from 3 PM to 11 PM for that interview, your smile never fading away.
Promoting Dangal: How Aamir Khan stole a bride's thunder

File Photo
The Kahaani behind Kahaani 2
A day before the Kahaani 2 cast - Vidya Balan, Arjun Rampal and director Sujoy Ghosh - was to meet the press, the agency handling the film's account in Mumbai asked the media to contact the Delhi PR agency for interview requests. My request for 10 minutes was cut down to 5 - by the PR people in Delhi. But one of their sidekicks later told me I could stretch it to 10.
However, when I reached the venue after negotiating Delhi's roads in peak hour traffic, the sidekick announced, without any trace of remorse, "I don't think it will happen!"
When I tried to tell her this is such a waste of time and I have no interest in press conferences, she said, "Even if you are told you are getting an exclusive, there is no guarantee! You can wait for a couple of hours and take a chance..."
And then she delivered the dreaded line - "the list has come from Bombay!" - which translates to 'all interviews have been scheduled from Mumbai, we have no say in the matter, you may leave.'
I had heard the line just the previous week when Shah Rukh Khan and Aalia Bhatt were in town to promote Dear Zindagi - as scores of print journalists were bundled away like convicts to another room for an "exclusive". A mass exclusive for the print media, if you please.
I messaged the head of the PR agency in Delhi who was "mismanaging" the event to tell him how unprofessional and unethical his organisation was. No response. The PR person in Mumbai couldn't believe me when she saw my message, hours later. "Interviews are still on. Everyone is getting."
And then the next day, when I wrote to her in detail about how badly the event was managed she said, "We did interviews till 11 PM. And everyone got because they were patient...."
Wait from 3 PM to 11 PM for a 10-minute slot which may or may not happen?
Turning the Tables
When did the PR agencies turn the tables on the media? When did the role reversals happen? In the times of yore, weren't the PR agencies the ones chasing the media?
Why is the media being bundled off to a distant village on the pretext of spending the day with one of Bollywood's biggest stars, when the reality is that he shows up only for 10-minutes, after hours of waiting. Why isn't anyone protesting?
To be fair, the actors are quite patient with the media. Vidya Balan gave interviews for hours and hours after the press conference. Shah Rukh Khan humoured the audience as is his style. Aalia Bhatt too was very patient with her replies.
It is about time the media lets go off the exclusives and rediscovers its spine. The rest will fall into place automatically.
Shah Rukh Khan, Alia Bhatt & 'Dear Zindagi' in the time of demonetisation