Monday Motivation: Watch Shilpa Shetty teaches some cardio moves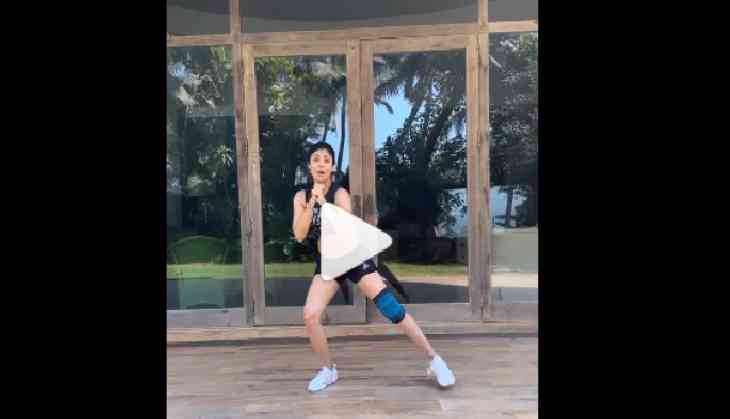 When people are busy in cursing Monday morning after a thrilling Sunday night, Shilpa Shetty came with a plan to show her fans how to kick-start Monday with an easy and energetic cardio which will keep your mood boosted throughout the day.
Taking to Instagram, the 'Hungama 2' actress shared a clip of herself doing cardio on energetic 'O Antava and 'chammak challo' remix song. As per Shilpa the cardio targets the lower body muscles and also burns calories.
"Let your #MondayMotivation be something that you love doing, what better combo than an amalgam of burning calories on some fab music 💃🏻💪🕺🏻 My routine today was the Lower Body Targeted Cardio Drill. It works the cardiovascular system & legs majorly, Glutes, Quadriceps, and Hamstrings. This routine can actually be added to a quick cardio session post weight-training or as a finisher to your leg day training. But, it has to be timed. e.g.: You can do 3 or more reps for 60 seconds each," she wrote in the caption.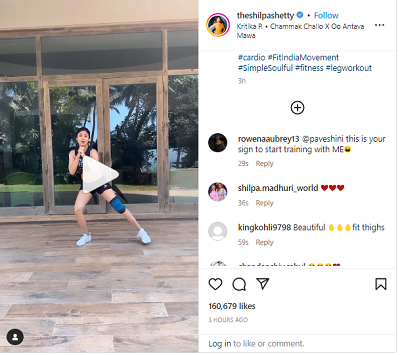 However, the 'Nikamma' actress also issued an advisory for people who have knee or joint condition, "Just remember: If you have any knee or joint condition, please consult with your physician before attempting this," she wrote.
Also Read: Why you're wearing BEDSHEET?': Huma roasts Farah Khan's airport look [WATCH]
Shilpa Shetty is known for her toned body and fitness. She is a fitness enthusiast and a big time Yoga lover.
Meanwhile, on the work front, Shilpa will soon be making her grand OTT debut with Rohit Shetty's upcoming web series 'Indian Police Force' alongside Sidharth Malhotra and Vivek Oberoi, which will stream exclusively on Amazon Prime Video. The show aims to pay an ode to the "selfless service, unconditional commitment, and fierce patriotism" of police personnel across the country.