Miss Universe 2022: R'Bonney Gabriel won the crown with this answer to final question [WATCH]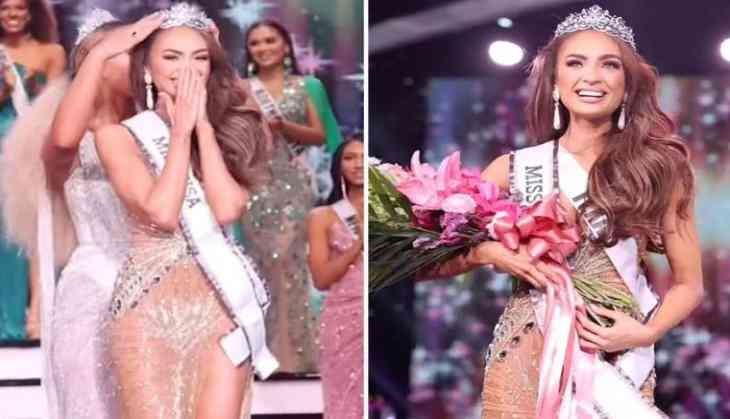 R'Bonney Gabriel of the United States answer to the question in the final round was rather significant following which she was crowned Miss Universe 2022.
A video of the point in time has been shared on Twitter by the official account of Miss Universe and you must listen to R'Bonney Gabriel's answer because it's absolutely fantastic.
R'Bonney Gabriel was crowned the Miss Universe 2022 at the grand event held in New Orleans on 15th January.
The question that was asked to R'Bonney Gabriel is: "If you win Miss Universe, how would you work to demonstrate this as an empowering and progressive organisation?"
Her answer to the question was inspiring as she said, "Well, I would use it to be a transformational leader. As a very passionate designer, been serving for 13 years, I use fashion as a force for good. In my industry, I am cutting down on pollution through recycled materials when I make my clothing. I teach sewing classes to women that have survived human trafficking and domestic violence. I say that because it is so important to invest, and others invest in our community and use your unique talent to make a difference. We all have something special and when we plant those seeds to other people in our life, we transform them and we use that as a vehicle for change."
Here's the video:
USA's top 3 answer!
The 71st #MISSUNIVERSE Competition is airing LIVE on @TheRokuChannel! pic.twitter.com/i7Ol0mPGFc

— Miss Universe (@MissUniverse) January 15, 2023
At the 71st edition of the event, Venezuela's Amanda Dudamel was the first runner-up and Dominican Republic's Andreina Martinez was the second runner-up.
Also Read: Angry guest rams car through hotel's glass door, drives wildly around lobby [WATCH]