'Madhav Jha' is once in a lifetime character: Arjun Kapoor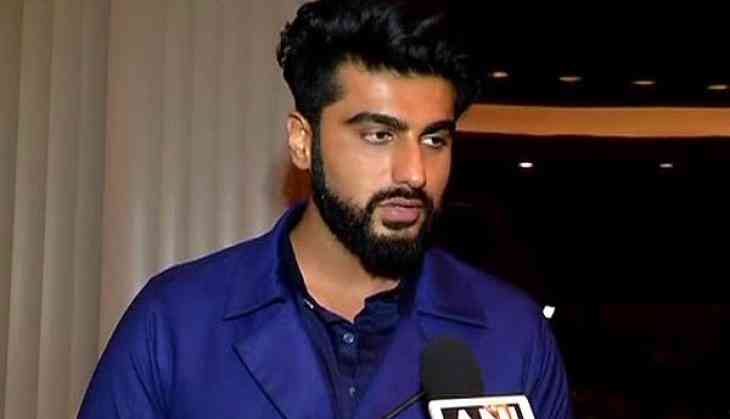 With smashing hits like 'Ishaqzaade', 'Gunday' and '2 States' to his credit, Arjun Kapoor has proved to be an actor par excellence.

The 31-year-old handsome hunk, who is on a promotional spree for his much-awaited film 'Half Girlfriend', recently asserted that the character of Madhav Jha caught him off guard when he first read the script.

Talking exclusively to ANI, Arjun said, "When Mohit Suri spoke to me and said he is sending me the script I obviously had an inclination that it's Chetan Bhagat's novel and everybody is aware of the basic story, but when I started reading it, Madhav Jha's character really caught me off guard."

"I was thinking it would be typical but this character was very selfless and it's was very different and unique from the other characters. Even his love is equally selfless. He does not love saying I am obsessed, I need you, you have to me mine rather he ends up saying it's ok if you can't love me I will keep loving you no matter what. For me that was very special. I have got to play a different kind of role and that's I think it's once in a lifetime that you get to play such a selfless character," he added.

Arjun and Shraddha Kapoor were spotted yesterday in the national capital along with the film's director Mohit Suri and Chetan Bhagat as a part of 'Half Girlfriend' promotions.

When quizzed how challenging it was to play a Bihari boy in the film, the 'Ki and Ka' actor shared, "I have not lived in Bihar but I did get lucky as I have done 'Ishaqzaade' and 'Tevar' before and both of those were hard-line characters so somewhere I had the awareness of life of the people as I already had done two characters. So I tried to use that but we also wanted to do justice to Bihar. so for that you have to dive further into. Right from styling to the way he (Madhav) talks we tried to get into the depth of the role.

On a related note, Mohit Suri's directorial ' Half Girlfriend' which is an adaptation of Chetan Bhagat's bestselling novel of the same name, will see the movie's leading lady Shraddha Kapoor in the role of a rich Delhi brat, Riya Somani.

The movie is all slated to hit theatres on May 19.
-ANI