Kamal Haasan remembers Sridevi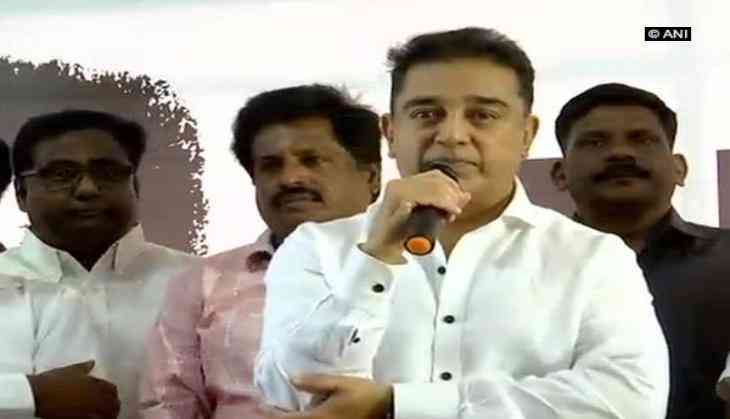 Kamal Haasan remembers Sridevi (ANI)
Tamil superstar Kamal Haasan has paid a heartfelt tribute to veteran actor Sridevi, who died of a cardiac arrest on Saturday.
Talking about the legendary actress, Haasan had misty-eyed reminiscences of the days when the two stars met on the sets of filmmaker K. Balachander's movie.
"Sridevi Kapoor, an astounding talent. It was not luck but well-deserved. She worked for it from her childhood. I have known her from her teens. She was still a child when she came to work with me and Balachander, my mentor," said the 63-year-old.
"When she came, she was not as talented as she was but she developed every day; she learnt. I was astounded by her climb and every step of it she worked for. She was very fond of me and I was very fond of her."
"The kind of dedication she had truly matched mine and so it's no wonder that we were fond of each other."
Remembering his last meeting with the Chandni of Bollywood, Haasan said, "I saw her last month. We are not prone to showing emotions but somehow we both hugged each other and I am very grateful for that hug."
"'Sadma's songs ring in my ears now. I think that's a great lullaby for this talented, beautiful Sridevi," he said.
He also paid his deepest condolences to the family.
Sridevi is survived by her husband - producer Boney Kapoor - and daughters Jhanvi and Khushi
-- ANI