Bollywood Town extends Janmashtami greetings to their fans and netizens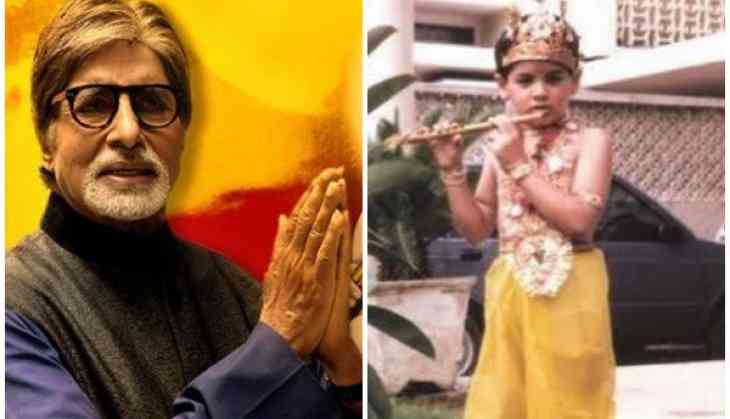 B-town extends Janmashtami greetings (ANI)
On the auspicious occasion of Janmashtami on Monday, Bollywood celebrities extended greetings on the festival. From Amitabh Bachchan to Preity Zinta, celebs took to social media to wish their fans and netizens.
Veteran actor Amitabh Bachchan took to Twitter and wrote, "Janamashtami ki anek shubhkamanayein."
Actor Preity Zinta also wrote, "On this auspicious day, let's celebrate the spirit of selfless giving... wishing you all a very #HappyKrishnaJayanthi!KrishnaJanmashtami."
Sidharth Malhotra took to Instagram and shared his childhood picture dressed as Krishna, writing, "#happyjanmastami #krishnajanmashtami to all, me dressed as Krishna by my beloved Dadi. #throwback #delhihouse #festivaloutfit .........P.S- for some reason placed next to a tall plant. Height reference maybe? "
Rishi Kapoor also took to Twitter to wish his fans, writing, "Wishing everyone a Happy Janmashtami."
Janmashtami is a Hindu festival celebrating the birth of Lord Krishna. As per the Hindu calendar, Lord Krishna, an avatar of Lord Vishnu, was born on the eighth day of the month of Bhadra. The day mostly falls in the months of August or September as per the Western calendar.
The festival is celebrated by offering prayers to Lord Krishna, with beautifully decorated swings, dance and music performances and Dahi Handi competition.
In Mathura, which is considered to be the birthplace or 'Janmabhoomi' of Lord Krishna, devotees thronged temples in large numbers to offer prayers on the auspicious occasion.
-ANI