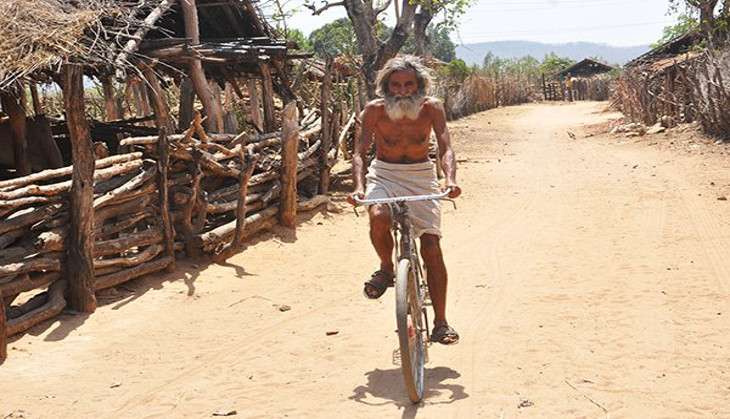 In a world where a number of bureaucrats and public servants sit in the comfort of their air-conditioned rooms claiming to serve society but hardly perform their duties, here's a story of a man who gave up his comfortable life to serve the tribals in the Madhya Pradesh.
Meet, Alok Sagar. He is a former IIT Delhi professor and has trained some of the brightest minds including former RBI governor, Raghuram Rajan. Sagar also holds a Phd from Houston university in Texas.
This visibly frail looking old man, who had job security and the option to enjoy a decent lifestyle, resigned and left to work for the tribals in the Betul and Hoshangabad districts of Madhya Pradesh.
He has been living in the remote Kochamu village for the last 26 years now.
Alok did his bachelors in electrical engineering from the reputed IIT Delhi and went on to become a professor in the institute after getting his Phd from Houston university.
As a nature-loving person, Alok has single-handedly planted over 50,000 trees in the Betul district and can also be seen riding his bicycle, distributing seeds to the tribals in the district.
"I was a nature-lover since the early childhood. I have chosen this path on my own and I am satisfied. I have to return what I have taken from the society," Alok told Patrika.
What is even more fascinating is that the man owns only three pairs of kurtas and a bicycle. Furthermore, he has been living in one of the local tribal's house for the last 26 years and the hut does not even have a door.
Working closely with Shramik Adiwasi Sangathan, Alok has been working for tribal rights for years now. He is also well-versed in the local tribal languages.
While our politicians continue to lash out at each other over educational qualifications, Alok Sagar, a doer, proves you don't need a degree to serve the humankind.