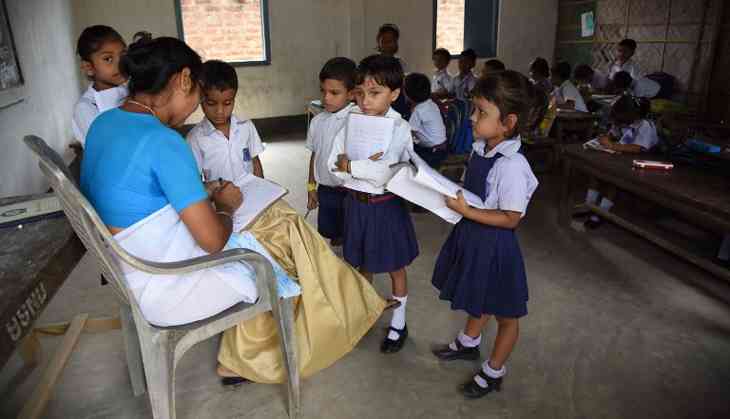 With only four months left for the current academic session to wrap up, the Delhi government has decided to deal with the shortage of teaching staff in government schools by hiring retired teachers.
The Department of Education (DOE) has asked schools to hire retired teachers on an hourly basis.
Education adivisor to the Delhi government, Atishi Marlena, told Catch –
"We plan to hire retired teachers to deal with the crunch in teaching staff in Delhi government schools. Retired teachers will be hired on an hourly basis in government schools, government aided schools and central government schools for academic activities. Teachers who have retired are eligible to apply."
"As a short-term measure, we are hiring retired teachers for two-three months. They will be paid on a per lecture basis. Candidates can be within the age of 60-70 years," she added.
The retired teachers will be engaged with schools on a short-term basis till 31 March, 2018.
Delhi government's Directorate of Education told the High Court that there was a shortage of more than 27,000 regular teachers at government schools. It said there were 64,263 regular posts sanctioned for teachers, of which only 38,926 have been filled as on 1 April 1, 2017.
In September, a contempt plea on the delay in appointing teachers was moved in the Delhi High Court.
According to the Delhi government, no permanent teachers in government/government aided schools have been hired since 2009-10.
Marlena said, "Although some guest teachers' recruitment was done, almost an equal number of teachers have retired. We depend on guest teachers to fill in. But with their recruitment process on hold with the Lieutenant Governor (LG), there is definitely a problem."
In August, the Delhi Subordinate Services Selection Board (DSSSB) issued a notice asking for applications to fill 8,914 teaching posts in Delhi government schools, and for 5,906 teaching posts in MCD schools.
However, the advertisement was withdrawn following a letter from Delhi Education Minister Manish Sisodia to LG Anil Baijal, asking him to put the process on hold as the DSSSB exam did not give adequate opportunity to guest teachers. Preference was given to teachers who have previously held permanent jobs in schools.
Since then, a new Bill for regularisation of guest and 2,000 contract teachers have been issued. But Baijal, in a letter to Delhi Chief Minister Arvind Kejriwal, said the Bill is not in accordance with the constitutional scheme of governance. The government went ahead and passed the Bill nonetheless, and the file is now pending with the LG.
The government said it was the last measure they could have taken as the hiring of guest teachers was stayed by the High Court in May.
"We were ready and teachers would have been in school by June but the issue is pending with the LG," said Atishi Marlena.
Marlena said that the measure to hire resource post graduate teachers (PGTs) and trained graduate teachers (TGTs) was approved last year for three months by the LG.
AAP government had promised that it would regularise services of 17,000 guest teachers before it came to power and that has not happened yet.