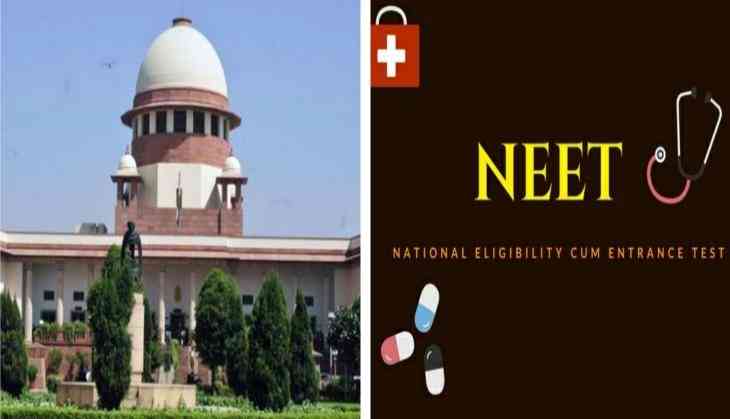 The National Eligibility cum Entrance Test which is going to be held on 6th May 2018 and just before the examination, Madras High Court has directed CBSE to re-allocate the examination centre for Tamil Nadu students. Later, CBSE has challenged the Madras High Court decision to the Supreme Court. Now, a bad news has come for TN students that they have to travel to another state for giving the NEET examination as apex court has accepted the plea of CBSE.
The apex court stayed on the decision of Madras High Court direction to CBSE for setting up more exam centres in the state for the medical exam which is going to be held on this Sunday, i.e. 6 May 2018. SC has announced this decision because the time is very less to set-up the new exam centres in the TN state.
Therefore, hundreds of students from Tamil Nadu will have to travel from Tamil Nadu to Kerala for the NEET UG examination.
Earlier, students have also expressed their concern over the unavailability of tickets due to the ongoing summer vacations therefore, they are facing the problem of travelling from one state to other.
Simultaneously, Delhi High Court accepted a plea filed by Sikh students on Thursday for wearing their traditional 'kada' and 'kirpan' inside the exam hall during NEET exam.
The court announced the order after the plea filed by the Delhi Sikh Gurdwara Management Committee. They argued that Sikh students cannot be barred from wearing their traditional attire during the examination.
Hence, they filed the request to allow all students to wear their traditional attire in the upcoming NEET exam.
Watch Video:
Also read: CBSE and Google tie-up: Alert! Know all your exam-related queries on the Google search results page