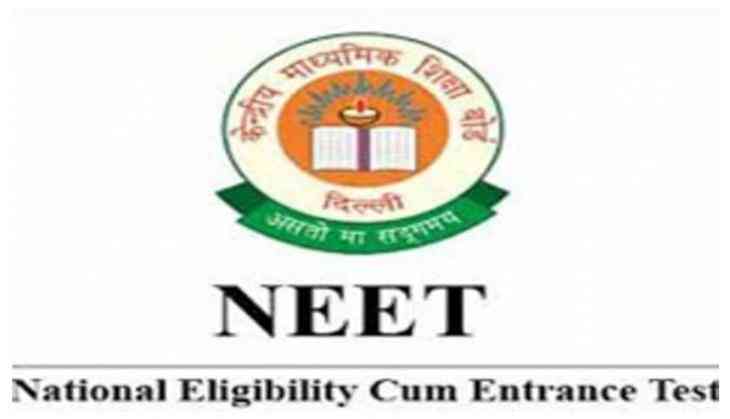 All India Pre Medical Test is one of the competitive exams that multitudinous students aspire to crack. As per the Hon'ble Supreme Court's verdict passed on April 26, 2016, the pre-medical test (AIPMT) is replaced by NEET (National Eligibility cum Entrance Test) now. In 2016 AIPMT was held on 1st May, which was treated as NEET phase 1, and NEET phase 2 was held on July 24th. The Hon'ble Supreme Court passed this verdict just two days before the AIPMT exam that came as a shock to all the medical aspirants. Around 6.25 lakh students appeared for AIPMT 2016 and the change from AIPMT to NEET created a state of confusion and chaos among aspirants. This article covers the basic about NEET and few preparation tips for NEET 2018.
NEET-2018 Important Dates
Opening of Online Application Form - 8 February 2018
Last date for Submission of Online Application Form -3rd week of January 2017Issuance of Admit Card
1st week of April, 2018
Entrance Examination -May 6, 2018
Display of OMR Sheet- 2nd week of May, 2018
Display of Answer Key – 4th week of May, 2018
Result – 1st week of June, 2018
Counselling- 3rd week of June, 2018
Second Round of Counselling- 5th week of June, 2018

NEET 2017 Features
Examination Conducting Body: Central Board of Secondary Education (CBSE)
Exam Category: Undergraduate
Exam Level: National Level Entrance Test
Courses Offered: MBBS and BDS
Number of Seats Offered: 52,305 MBBS and BDS seats
Exam Duration: 3 hours
Mode of Examination: Offline Mode
Types of Question: MCQ with a single correct response.
Number of Questions: 180
Negative Marking: Yes
Syllabus: Consisting of Physics, Chemistry, Biology and General Knowledge

Minimum Required Percentile for NEET 2018:
50 Percentile for General Category
40 Percentile for Reserved Category
45 Percentile for PwD Category
What is NEET?
NEET, National Eligibility cum Entrance Test, is India's sole medical entrance exam conducted by the Central Board of Secondary Education (CBSE). As per the verdict of Hon'ble Supreme Court, all the medical colleges – government, private and minority institutions, will accept the NEET scores for admissions.
NEET vs AIPMT

Number of papers
The major difference between AIPMT and NEET is the number of papers. In order to clear AIPMT, students had to qualify two stages: prelims and mains. In NEET there will be only one paper, after which the admission process will commence.
Number of questions
In AIPMT there were 200 questions in prelims and 120 questions in mains, while NEET has 180 MCQs. The exam duration will be the same as AIPMT, three hours (180 minutes). The question paper will consist of four sections with 45 questions each.
Section — No. of Question
Physics — 45
Chemistry — 45
Botany — 45
Zoology — 45
Total — 180
Seat Quota
AIPMT examination was held to provide 15% admissions to the government and private medical colleges of India. NEET has centralized the admission process. NEET offers admission on 100% seats in government and private medical colleges of India.
How is NEET better?
NEET eliminates the discrepancy between various state boards. NEET eliminates management quota. As a result, corruption will stop with respect to medical admissions. With only one examination and one score, it gets easier for students and parents to decide. There will be more clarity in their minds, hence less stress. Students are going to save money and time. No other exam means all their time and money invested in preparing for only one centralized exam, NEET.

NEET will not interfere with states' rights over medical education. States will have their share of admissions, and only the admission process is centralized now. NEET is a change for which medical aspirants have always yearned. Of course, the disadvantage is the Do or Die situation with only one examination. For some unfortunate reasons, if you could not do well in the exam or couldn't appear for the exam, you don't have another examination to back it up.
Preparation Tips for NEET 2018
Analyse syllabus and pattern
To begin with, it is of immense importance to scrutinise the pattern of the question papers and comprehend the significance of every section.

The overview of NEET-2016 pattern assists in identifying the strong and weak portions of the prescribed syllabus. Practice the stronger areas steadily while working hard on the weaker ones. Practice and practice till you think you have attained perfection in a chapter and then move
ahead.
Segregate the entire syllabus into smaller portions with the main focus on important areas.
Outline a study plan
Design a study plan leaving enough scope for revision. A comprehensive strategy with well defined short-term and long-term goals in your exam preparations is always mandatory to stay on the right track. Keep in mind, 'He who fails to plan, plans to fail.Prepare notes since the very beginning. It will help you to avoid long and detailed revision during the last minute preparations.

Follow Book-by-Book approach
Don't get confused and lost amidst a number of books. Pick up one book, don't leave it in between, finish it and only then move onto the next one. Reading too many books can cause unnecessary disorientation and may lead to wastage of time.