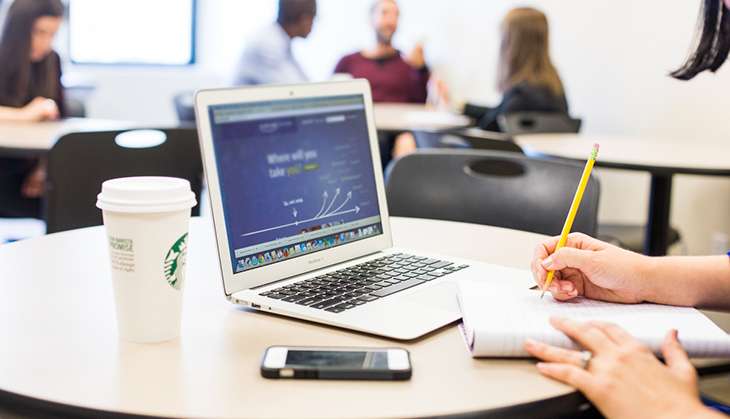 With just four to five months left for MBA entrance tests like CAT 2016, XAT 2016 and CMAT 2016, management aspirants across the country are currently in full-blown exam preparation mode.
"Serious candidates aiming for CAT (IIMs), XAT, IIFT or NMAT should have ideally completed their entire core syllabus by the end of July or the beginning of August. Next, they should focus on mock tests and timed sectional questions," Hitesh Devalia Co-Founder and Director at Endeavor Careers Pvt Ltd told Catch.
Shelling out lump-sum amounts to acquire new test papers regularly can prove to be an expensive affair. As a result, MBA aspirants are often on the lookout for free resources to keep practising new mock tests.
Keeping this in mind, Catch has compiled a list of nine online websites and forums where candidates can avail free resources for MBA preparation.
1. Pagalguy.com
One of the best websites to access free preparation material and online guidance is PagalGuy (PG), which has been around since 2002. Anyone who has been preparing for the MBA entrance test will testify that the PG community is helpful for anyone seeking guidance during the MBA prep journey.
The site boasts of dedicated threads like Data Interpretation and Verbal Ability, among many others - with each one proving to be a handy resource of useful information.
2. Facebook.com
Facebook can be a lot more than just a social network platform, if you know where to look. Over the last two years, Facebook has proved to be an effective education network platform, with its free online resources and several groups and pages that post practice questions on a daily basis.
Search for MBA prep groups or CAT prep or XAT prep (and other relevant topics) on the Facebook search bar and you will find numerous groups. There are also several dedicated groups for each subject - such as DI, VA, Quant, LR and GK. Join these groups and keep participating in the discussions.
This platform, which specialises in vocabulary preparation, has a gamut of free tests and practice questions that MBA aspirants can refer to. The website also provides prep content for various other aptitude exams. The "dedicated test-prep sections help you prepare for exams such as CAT, GRE, GMAT, SSC, Bank PO and CDS absolutely free of cost," states the website. We agree!
A part of test coaching centre TathaGat, Totalgadha is an online discussion forum for MBA preparation - on the lines of PagalGuy. The site has several long threads dedicated to various subjects such as LR, DI, Quant, VA and so on.
Another great platform for verbal preparation, Vocabulary.com has several free standardised tests. It helps aspirants learn various new words effectively by focusing on the origin of the word. The site also has an impressive number of free resources on General Knowledge.
An online coaching website for the CAT exam, Handa Ka Funda has free test prep content and video lessons (on YouTube). While the site is relatively new in the test prep arena, it has garnered positive feedback from users.
Another online preparation website, TCYonline has some good free mock tests and sectional tests that students can use to aid their preparation.
8. Cracku.in
Cracku has about seven MBA mock tests that can be accessed free of cost. An online test preparation platform for various exams, Cracku has also several free practice concept tests.
9. MBAtious
This website, meant for MBA aspirants, has a stack of free online tests. Moreover, the website also has tests devoted to individual MBA exam sections. The site has various threads on each topic such as QA, VA, DI and LR.