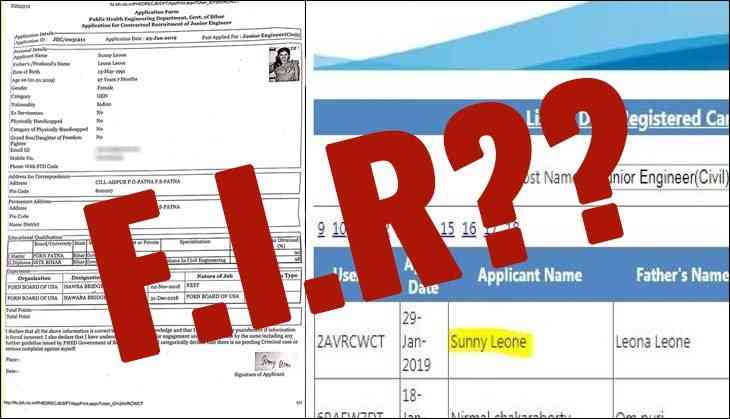 Bihar's Sunny Leone, the daughter of Leona Leone, who has created a stir on social media and also made Bollywood's Sunny Leone to react on the matter.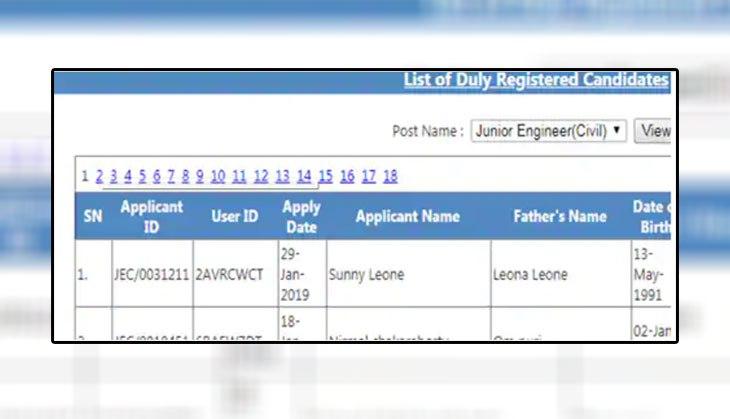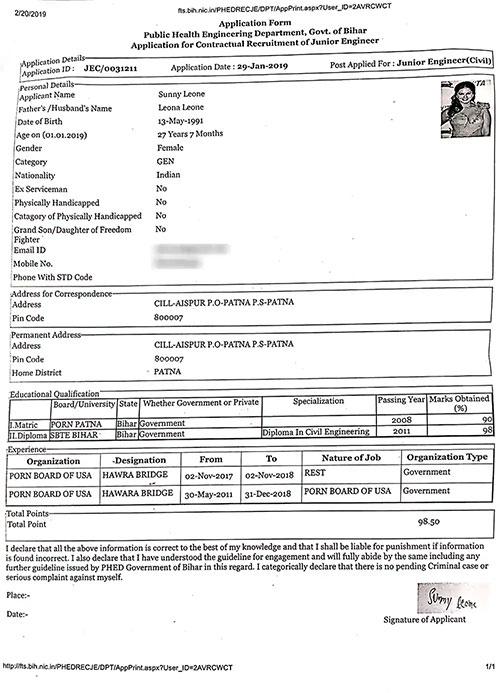 Now, Bihar government likely to take serious action against the person who has played with the government system.
As per the reports of HT, Principal Secretary, PHED, Jitendra Srivastav said that an FIR would be lodged against the candidates. He also said that what the application did, not mischief, but a serious offence for playing a prank with state government.
'We will soon lodge FIR against the candidate under IT Act and various sections of the IPC and CrPC,' Jitendra Srivastav said. He further added that 'it is tantamount to obstructing government work and impersonation, as the candidate has also uploaded the picture of the actress.'
However, the case becomes popular because of Sunny Leone's name across the country, who topped the draft merit list of Bihar government's public health engineering department (PHED) for the recruitment of junior engineer.
Sunny Leone also took to Twitter and wrote, 'Haha, I am so glad the other me has done so well.'
HAHA, Im so glad the OTHER me has scored so well !!!!! lol... https://t.co/dV1RTQTN5J

— Sunny Leone (@SunnyLeone) February 20, 2019
Even leader of Opposition Tejaswhi Prasad Yadav took a dig at Nitish government and took to Twitter.
See his tweet:
नीतीश चाचा की "फ़र्ज़ी शिक्षा, फ़र्ज़ी डिग्री और फ़र्ज़ी नियुक्ति" जैसी नीतियों के चलते अब बिहार में 'सनी लियोन' ने जूनियर इंजीनियर की परीक्षा में टॉप किया है।

लगता है जनादेश लुटेरी डबल इंजन सरकार में डबल ईंधन का प्रयोग होने लगा है।

— Tejashwi Yadav (@yadavtejashwi) February 21, 2019
Also read: Here's how Bollywood actress Sunny Leone reacted over scoring highest marks in Bihar JE exam