When Indian Institutes of Technology (IITs) blacklisted 31 companies from participating in placements, the media was abuzz with how most of the banned firms are startups. However, ironically, many of these startups have been founded by IIT alumni!
But then why are so many startups founded by IITs are failing to succeed? We asked three entrepreneurs - all IIT alumni.
"In India, IITs are considered best in technology-related matters. Venture capitalists also tend to fund startups by IITians because they have a stronghold in technology. The valuation of startups founded by IITians increase," says Rohit Shukla, an IIT Bombay alumnus and founder of UrbanHub -- an 'offline Google for various outlets in Delhi-Gurgaon area'.
Also Read: Here's how 17-year-old 'unschooled' Malvika Joshi made it to MIT
Tech is not everything!
A quick look around will tell us most of these start-ups by IITians are tech-enabled apps or websites -- be it food delivery apps or restaurant aggregators or taxi aggregating services. "These start-ups are not about sustainable energy or food processing industry. It's always about the tech-side of a certain industry. In reality, tech constitutes a very small portion of business," says Shukla.
Citing the example of Housing.com, Shukla points out how the young start-up tried to connect consumers to property owners with the help of a strong product, which removed the middleman. But on-ground, realities are different.
"Only 10% of the property market is probably tech-related. Rest is all ground work. People want to know how many flats are available under 10k or 20k. Which is why 99acres and Magicbricks are still managing to survive because they have direct on-ground dealings. Same goes for food apps," he says.
Sustainable Business model
Nitin Kumar Gupta, an IIT Delhi alumnus, recently lost Rs 57 lakh due to the abrupt shutdown of e-commerce marketplace Askmebazaar.com. Founder of Commdel, a small-scale product engineering services firm with expertise in the payment solutions and enterprise solutions, he says it all boils down to sustainable business models.
Also Read: What is the science behind happiness? IIT-KGP's new course to find out!

"These days start-ups by IITians create business models to solve social problems such as quickly paying utility bills, taxi aggregators, etc. The fixed and incremental expenses are high. These models can be sustainable only if volumes are high. Most entrepreneurs claim they will be able to do it but only one in 100 can actually do it. Flipkart, Zomato, despite high revenues, are not sustainable. They are based on VC funding," he says.
At Commdel, Nitin makes sure every project undertaken is sustainable. He is yet to ascertain the long-term effects of the loss incurred because of AskmeBazaar.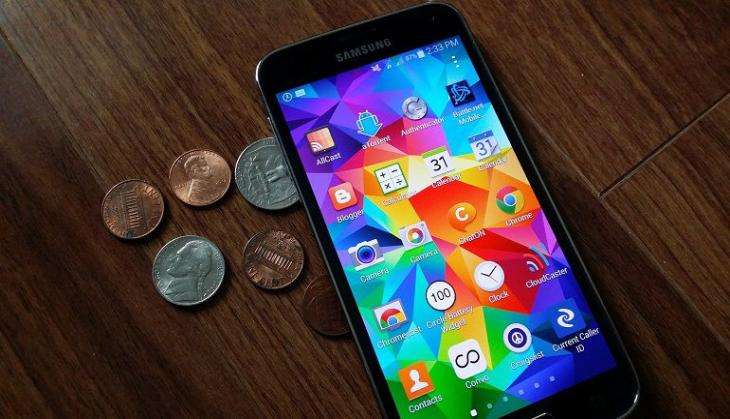 Unit Economics
The meltdown in the startup ecosystem has investors looking into the 'unit economics' of every idea, wherein businesses should be making money and not losing money.
"Imagine that you're using a food delivery app to order a fried rice, worth Rs 340, from Mainland China," says Shukla while explaining the concept of unit economics. "The restaurant has no discounts on offer. But the tech/app services manages to give you a discount of Rs 70. You, as a consumer, are happy because you just paid Rs 270 for the fried rice. That Rs 70 has actually been paid because of investor money. So this becomes a loss-making model. But if you end up paying Rs 360 for the same fried rice, and the app pockets the extra Rs 20, then it's a sustainable model," he explains.
Many startups are failing the test of unit economics.
"Are they offering any real avenue to both customer and food providers? Most investors are pumping money into businesses looking at the IIT tag, without validating the value proposition of the apps to the consumers and restaurants," says Shukla.
Reiterating similar views, Nitin Gupta says, "For how long can you give discounts to consumers? VC money is providing these discounts. How is this a sustainable business? It's easy to show a business of Rs 20 billion on excel sheets. The reality is different; Infosys took 20 years to reach there."
Investors too have realised this.
Apart from Urban Hub, Shukla is also the founder of a traditional software consulting firm.
"UrbanHub took us four months to develop with in-house resources. In January 2016, most investors showed a keen interest in us. But now, money flow has to come to a halt in the market. We planned to upscale the business, spreading to entire Delhi NCR and Bangalore. But now, the scale-up has been reduced. We're focusing on Gurgaon and Delhi," he admits.
Also Read: How Modi govt's NEET plan is exposing medical admission rackets
But are most startups by IITians failing?
The answer is a resounding 'no' for Siddharth Gupta, founder of Treebo, a budget hotel room-booking platform.
Says the IIT Roorkee graduate,"There is no truth behind this. Any startup founded by anyone can fail. There's no 100% guarantee that every new venture will succeed. Most IITian startup founders are first generation entrepreneurs. It's a hard phase for them, especially since there's no sure shot way to avoid failure."
There are multiple reasons why startups fail. Siddharth lists three:
Startups tend to fund teams, not capabilities

Poor business choices

Difficult sector
"Once it begins to struggle, every aspect takes a hit. Businesses have tough choices to make, including the process of recruitment. This is why Zomato and other firms had to relook at their offer letters to IIT students. This is a business decision, nothing to do with founders being IITians," he says.
Lessons
All the three entrepreneurs, however, agree that sustainable business models and unit economics are extremely crucial for any startup.
"One should not be reckless in hiring and spending. While recruiting, be clear on the roles you're offering," says the Treebo co-founder. "Instead of a 'we've got lots of money and can hire from top institutes' attitude, chalk out the proper profile and plan for new hires."
Edited by Aishwarya Yerra
Also Read:

From Wall Street to Office Space, 5 must-watch Hollywood movies for MBA grads
Google is the first page of your resume; 7 sites every student should be present on