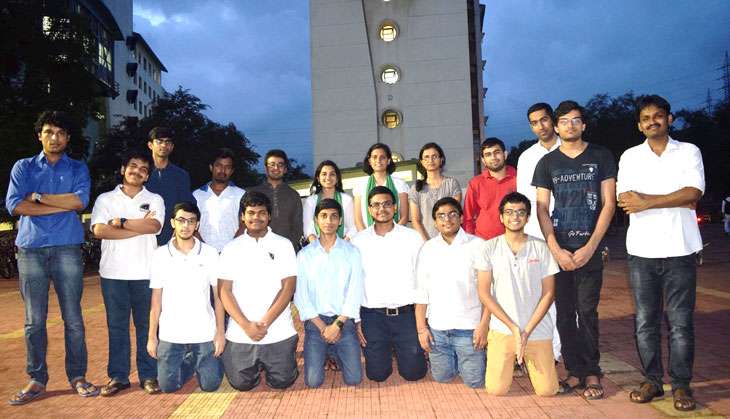 Pratham, the first such satellite designed and developed by students of Indian Institute of Technology (IIT) Bombay, is all set to be launched by ISRO on 26 September 2016 in Sriharikota. The foremost objective of Pratham is to empower the students involved with the skill set required to develop a satellite through various stages of design, analysis, fabrication, and testing.
A landmark event for the institute, the project was conceptualised in 2008 with the aim of making the institute a centre for space science and technology research.
Also Read: India's next supercomputer unveiled at IIT Guwahati
Here are some interesting details about the satellite Pratham:
1. Pratham is designed to fit within a cube of 30 cm side weighing nearly 10 kgs.
2. The satellite will stay in space for four months.
A component of the satellite
3. The satellite will measure the Total Electron Content (TEC) of the Ionosphere above India and Paris (a resolution of 1km x 1km location grid).
4. Students working on the project will need two months of data to validate it against known standards.
5. After each development stage (Design, Analysis, Fabrication, and Testing) of the team, a review is conducted in ISRO to assure a quality progress of the project.
6. The satellite is powered by a Li-ion battery and four solar panels.
7. Team building the satellite:
"Every year, around September, a selection test is taken which is open to all the students of the institute. The selection test consists of a quiz to screen the candidates. Then the candidates have to give a presentation on a topic allotted. After successfully clearing the selection tests, the candidate is inducted into the team as an informal member. After working on the team for two to three months, he is given formal membership if the team is satisfied with his work. In this manner, new batch of students is inculcated every year to replace the old out-going batch. Since the old out-going batch leaves around April, it gives the new batch about seven months to learn about the Satellite from their seniors. Currently, the team strength is around 30," informed a release from IIT Bombay.
So far, all the funds allocated to Pratham project have been provided by the institute which has received a lot of technical help in terms of testing facilities and guidance from ISRO.
Edited by Aishwarya Yerra

Also Read: IIT seats may go up to 1 lakh by 2020