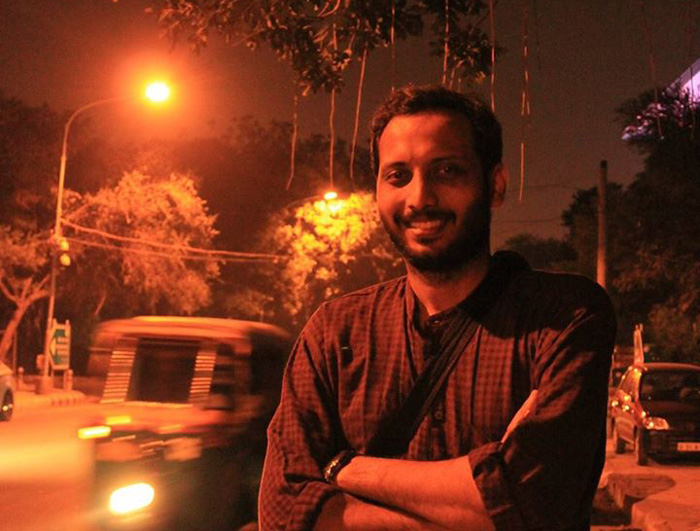 Our religion might impose on us certain food habits. But there is no reason why we can't practice it while also remaining tolerant to what other people eat. At a time when rumours of eating beef has led to the lynching of a man in the state of Uttar Pradesh, a Muslim professor is trying to prove exactly this point.
As the oaths of killing and getting killed over food resound from all quarters, Ashley NP, Assistant professor at St Stephen's college has decided to prove a point through his actions to a populace suddenly aroused by nonsense.
"I have decided to offer to take five people who like to eat pork from Delhi out for lunch and order them their favourite pork dish," Ashley wrote on his Facebook wall, a post which till now has garnered 1,500 likes and around 300 shares.
Being a Muslim, Ashley abstains from eating pork. However, this doesn't stop him from inviting people who like it for lunch. "The point is that you may not follow what I believe in, but you will still be accepted and cherished," he says.
Ashley has already received hundreds of mails and Facebook messages showing support and desire to be a part of his pork treat.
But there are antagonising voices too.
"Many people are calling this a publicity stunt. Shouldn't the question be, what has our country become if such a small everyday act has to become such trending news? If a man is beaten up or killed for eating beef, you know there isn't a constructive dialogue happening in the society, and it will ruin our republic," explains Ashley.
The point is well made when he says, "There has to be an ethical paradigm of discourse and discussion as against the antithetical rhetoric surrounding the beef issue."
Currently, Ashley is looking for a place to organise the event and believes that in a day or two it will be finalised.
No matter how small a step, with this move, Professor Ashley is a living example of sanity in the times of bigotry.