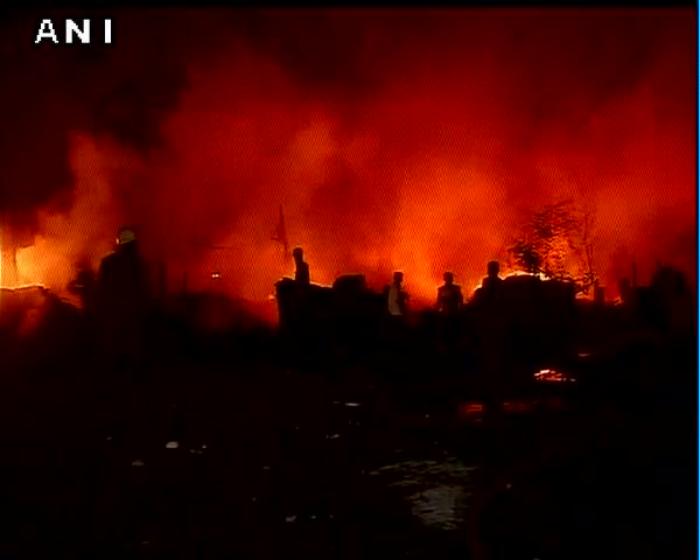 A major fire broke out in Mangolpuri area in Delhi early on Monday and around 400 jhuggis (slum dwellings) were razed to the ground.
28 fires tenders were rushed to the spot to douse the flames and there has been slow but steady progress so far.
No casualties have been reported yet but the residents of the slum report that they have naught left but the clothes they are wearing, as all their belongings were destroyed in the fire.
"The fire broke out early in the morning and our kids woke us up. The first thing we saw were flames inside our house. All we could do was grab and kids and run. Everything has been burnt down. From food to clothes to all our belongings. We only have the clothes left on our body now," a resident told ANI here.
-ANI