Uttarakhand CM Dhami participates in Janmashtami celebrations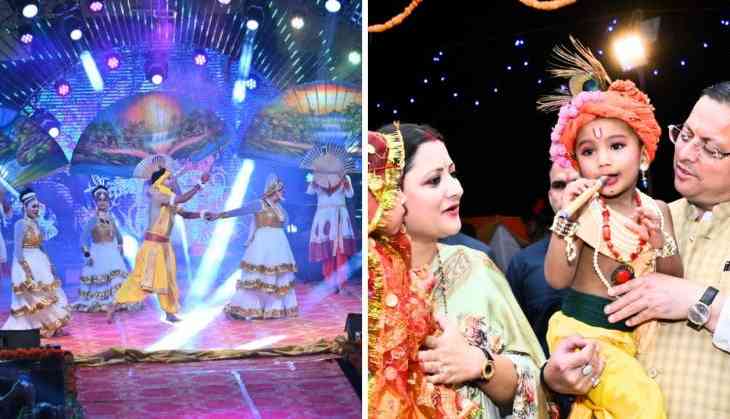 Uttarakhand CM Dhami participates in Janmashtami celebrations
Dehradun (Uttarakhand): On the auspicious occasion of Shri Krishna Janmashtami Uttarakhand Chief Minister Pushkar Singh Dhami along with his wife Geeta Dhami participated in a program organized at Police Line Dehradun on Wednesday night.
Chief Minister and his wife witnessed the grand presentation of various events based on Lord Shri Krishna.
Every year, the festival of Janmashtami is celebrated by Hindus to mark the birth of Lord Krishna, the God who is the embodiment of playfulness and innocence.
As per the Hindu calendar, Lord Krishna, an avatar of Lord Vishnu, was born on the eighth day of the month of Bhadra. The day mostly falls in the months of August or September, as per the Western calendar.
The festival of Janmashtami is celebrated by offering prayers to Lord Krishna, with beautifully decorated swings, dance and music performances, and the 'Dahi-Handi' competition.
(ANI)