Top 10 Heartwarming Wishes Messages to Share on Mahashivratri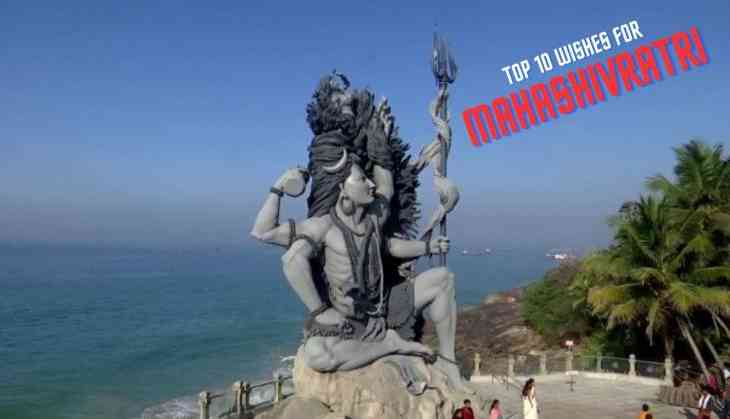 Top 10 wishes for Mahashivratri
Mahashivratri is a significant festival for Hindus, celebrated in honor of Lord Shiva. On this day, devotees of Lord Shiva observe fasts, offer prayers and seek blessings. It is believed that on this auspicious day, Lord Shiva performed the Tandava dance, which symbolizes the cycle of creation, preservation, and destruction.
If you're looking for some heartwarming wishes to share with your loved ones on Mahashivratri, we've got you covered. Here are the top 10 wishes messages for Mahashivratri:
May Lord Shiva bless you with strength, courage, and wisdom on this auspicious day. Happy Mahashivratri!
Wishing you a peaceful and blissful Mahashivratri. May Lord Shiva's blessings be with you always.
Let us celebrate the glory of Lord Shiva, the destroyer of evil and the protector of righteousness. Happy Mahashivratri!
May the blessings of Lord Shiva fill your life with joy and prosperity. Happy Mahashivratri!
On this holy occasion of Mahashivratri, may Lord Shiva remove all the obstacles from your path and bless you with success.
Let us pray to Lord Shiva for the strength to overcome all the challenges in life. Wishing you a very Happy Mahashivratri!
May the blessings of Lord Shiva bring peace and happiness to your life. Happy Mahashivratri!
Let us bow down to Lord Shiva, the ultimate source of power and wisdom. Happy Mahashivratri!
On this auspicious day, may Lord Shiva guide you towards the path of righteousness and bless you with eternal happiness.
Let us seek the blessings of Lord Shiva for a brighter and prosperous future. Happy Mahashivratri!
Mahashivratri is a special day for all Lord Shiva devotees. It is a day of celebration, prayer, and reflection. With these wishes messages, you can spread love, positivity, and joy among your friends and family. We hope you have a blessed Mahashivratri!