The man behind the Sardar Patel statue: Ram Sutar's sculptures bring stone and metal to life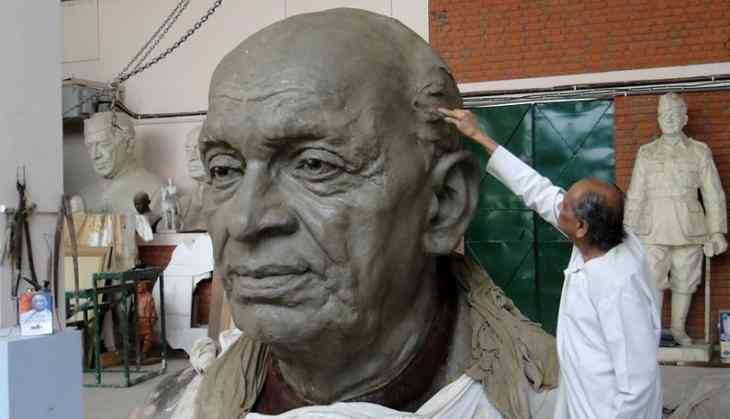 (Photo courtesy Ram Sutar)
If you've seen a beautifully chiseled bust of Mahatma Gandhi in India or abroad, chances are that it was sculpted by Ram V Sutar. You've probably never heard of the man himself, but it is impossible to have missed his attention to detail and his passion for perfection.
Sutar's works, done over more than six decades, were on display for the first time. The "retrospective" show focussed on his iconic representations of great men and women of history. The neatly sculpted men and women – sometimes their busts, sometimes their larger-than-life statues – were on display at All India Fine Arts & Crafts Society (AIFACS) Delhi.
Sutar's immense talent was noticed when sculptors were invited to make a bust of Mahatma Gandhi to mark his birth centenary. The photographs of the busts were sent to five countries and each wanted to have the bust made by Sutar. The year was 1969.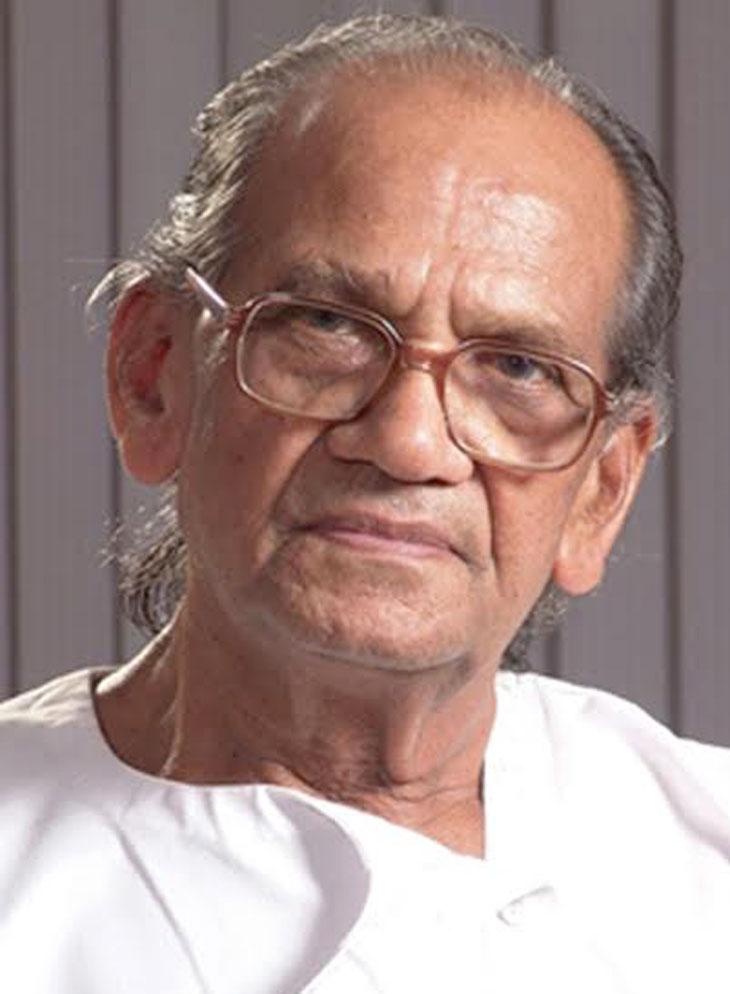 Ram V. Sutar is arguably India's greatest sculptor.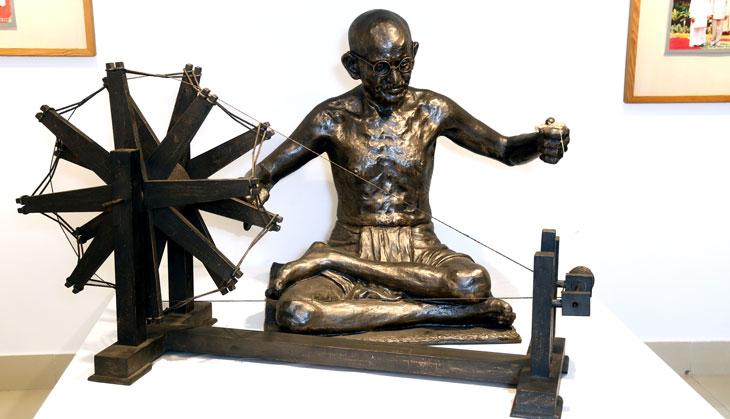 The restoration of the Ellora Caves for the Archaeological Survey of India was already behind Sutar, and it was time to open a studio and sculpt full-time.

He made 20 feet high sculptures representing Ganga and Yamuna and a Maharaja Ranjit Singh statue in Punjab to help people understand art.
In 1973 he undertook his first trip abroad to Mauritius. There he carved on corals – miniatures which were part of the current collection on display. Over the years he experimented with riverbed stones and pistachio and peanut shells, various leaves and seeds and managed to create faces on them. Sutar, now 94, is sculpting what is believed will be the world's tallest statue – Sardar Vallabhbhai Patel standing tall at 552 feet.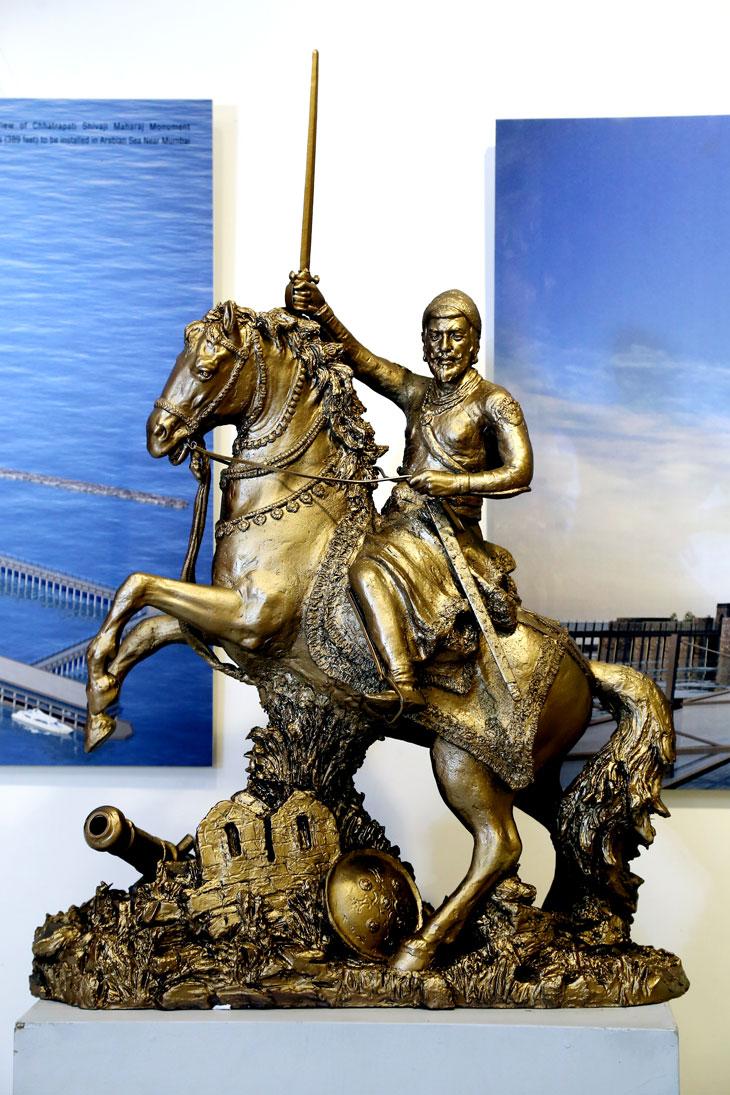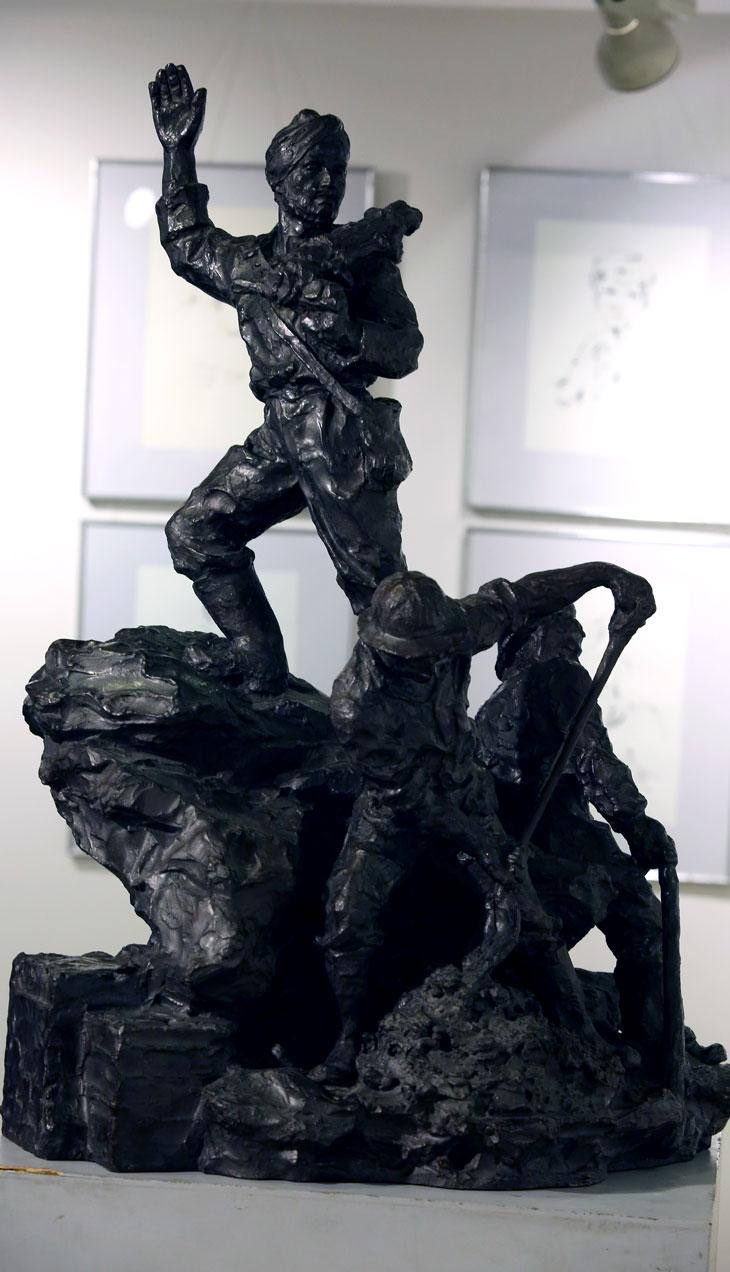 The leaders in white
While Sutar's bronze busts are the best – having tapped every expression, every twitch of the muscle, every fold of the garment right, it is the ones made with clay that greet you on the lawns.

Indira Gandhi, in all her glory, standing next to her father Jawaharlal Nehru. There is also Mahatma Gandhi in the vicinity. Each statue is breathtakingly beautiful, waiting for life to be blown into it.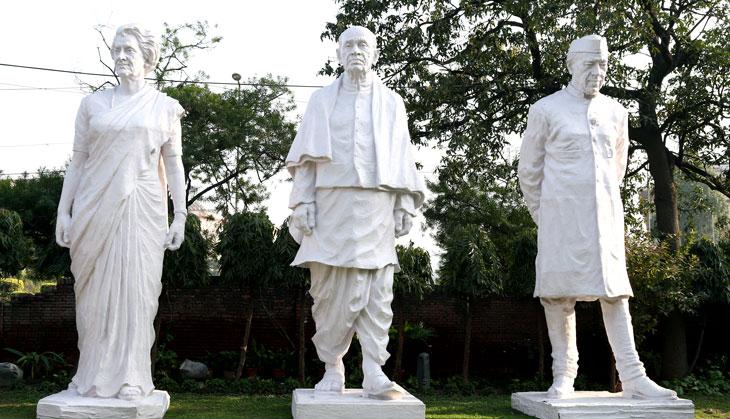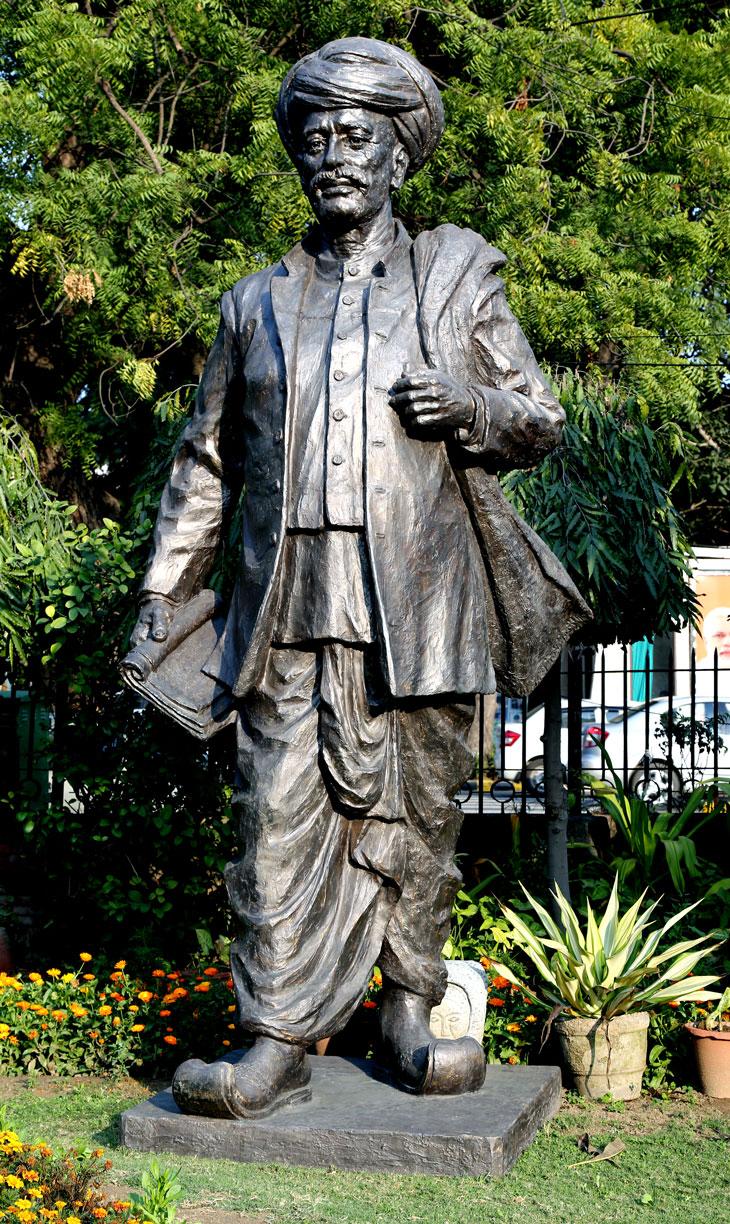 Sutar's random sketches – be it pencil sketches or water colours – made over several decades, have also been exhibited.
His collection of statues and murals adorn our Parliament and our parks and roads and airports across the country.
There are some historical figures whom we may not like, or some who are alive and their life-size or larger-than-life portrayals we dismiss as exhibitionism – but it is difficult to deny Sutar's talent in all of the 200 plus sculptures he has made to date.