Rangoli Designs for Diwali 2018: Sanskaar rangoli to free hand rangoli designs to decorate main door this Diwali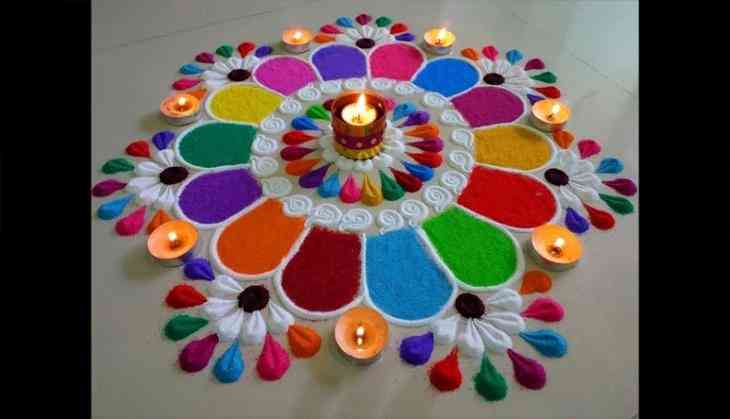 On the occasion of auspicious day, Diwali, much more than a festival of lights, everyone decorates their house and main door, light diyas etc. It is a tradition to design to a rangoli outside the main door. Combining different colours rangoli like Kamal, Swastik, Kalash, Sanskaar rangoli and free had etc are made at the place of Laxmi Pujya and entrance and courtyard.
It is believed that Goddess Lakshmi attracts towards Rangoli quickly. The ladies of the house makes beautiful Rangoli on the occasion of Diwali. People make rangoli on Dhanteras to Diwali and till Bhai Duj.
There are many different types of rangoli designs that complete the decoration of the Diwali. Some people make rangoli from colours that are some people who make it with flowers petals.
The women with the help of the Internet, make different types of rangoli designs. Colours present in Rangoli make them attractive and beautiful and also fill the colour s in the people's life. Rangoli increases the beauty of the house further.
Here are some different and unique rangoli designs from Sanskaar to free hand to rangoli designs with some social messages: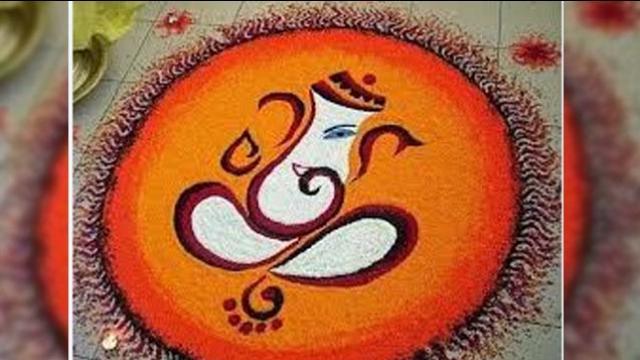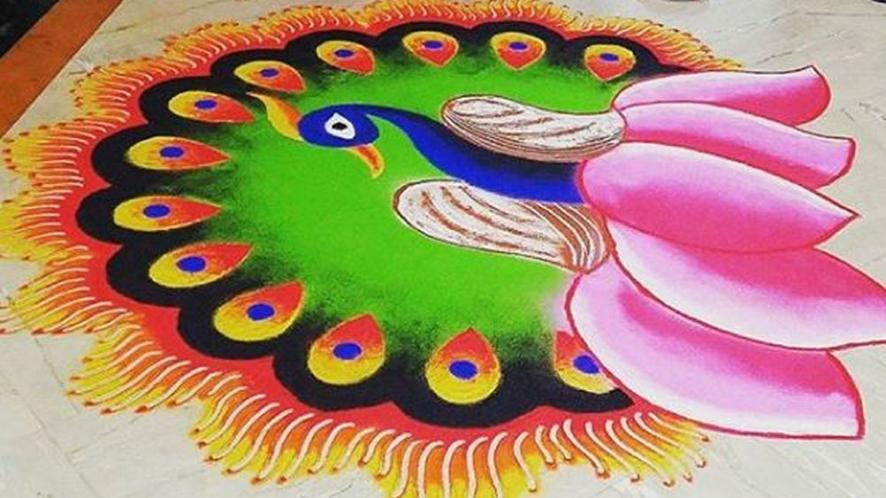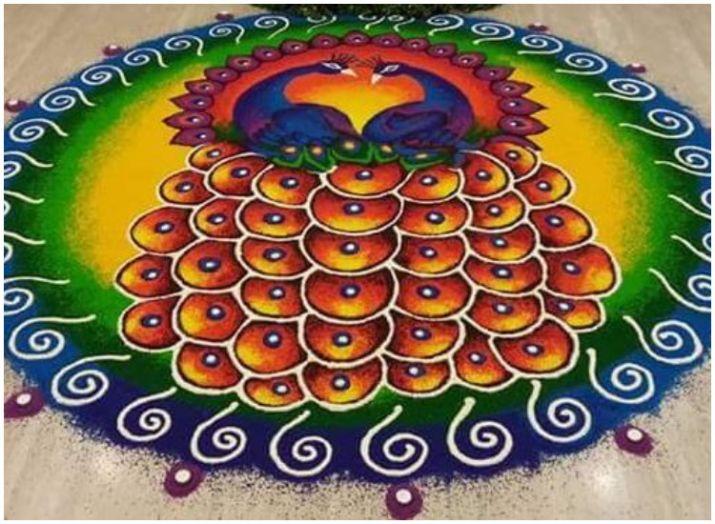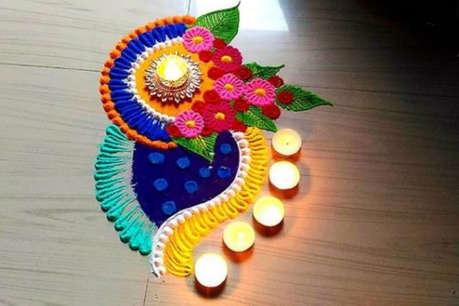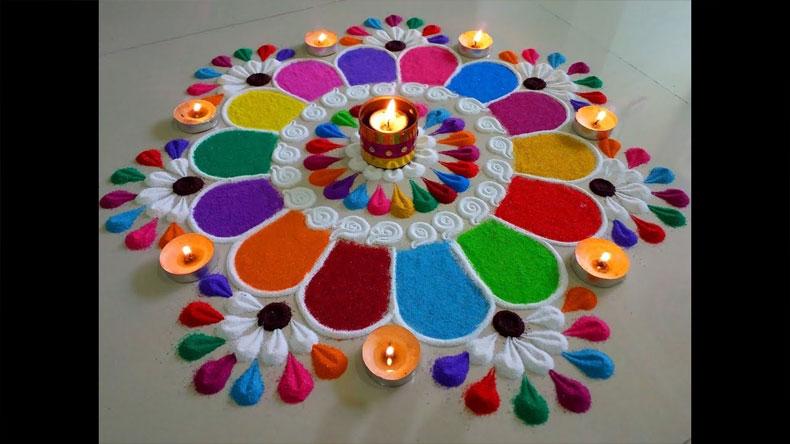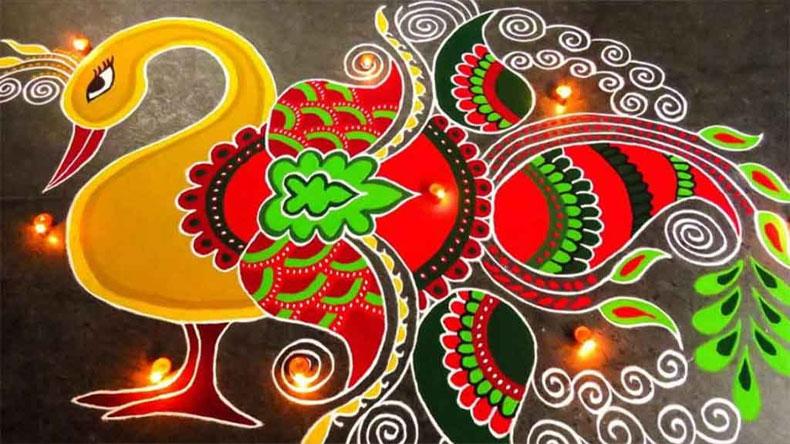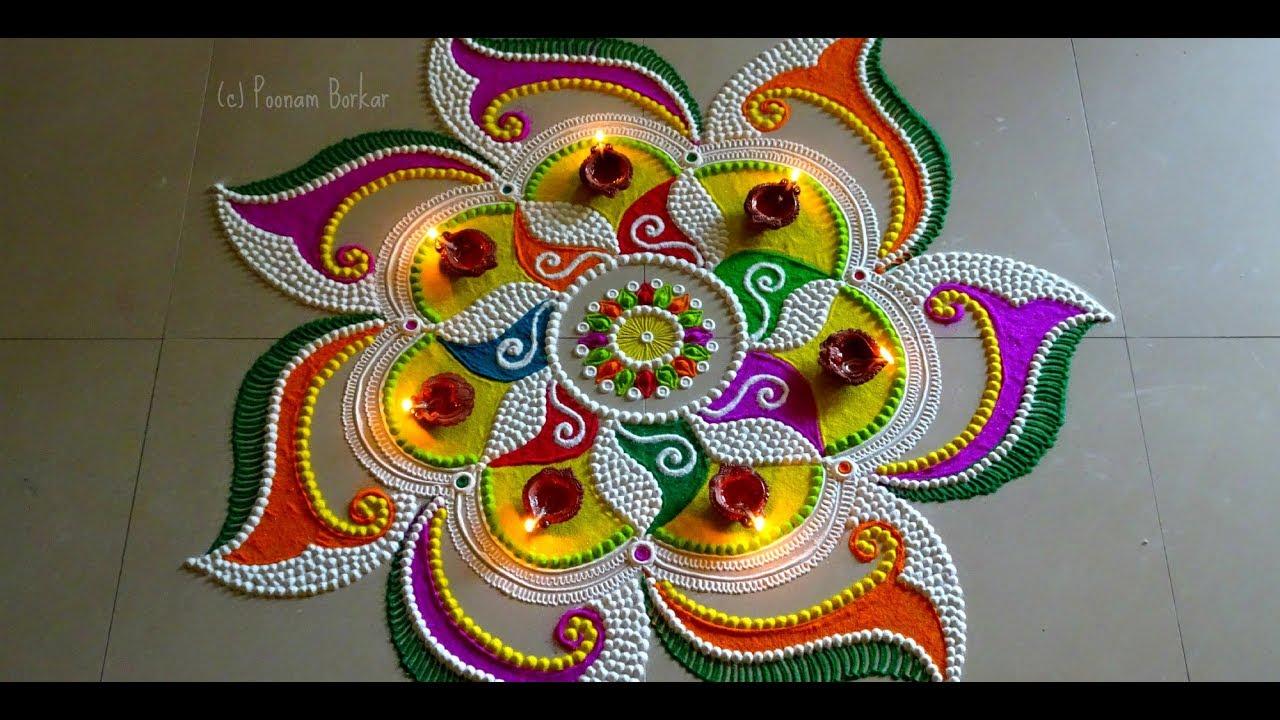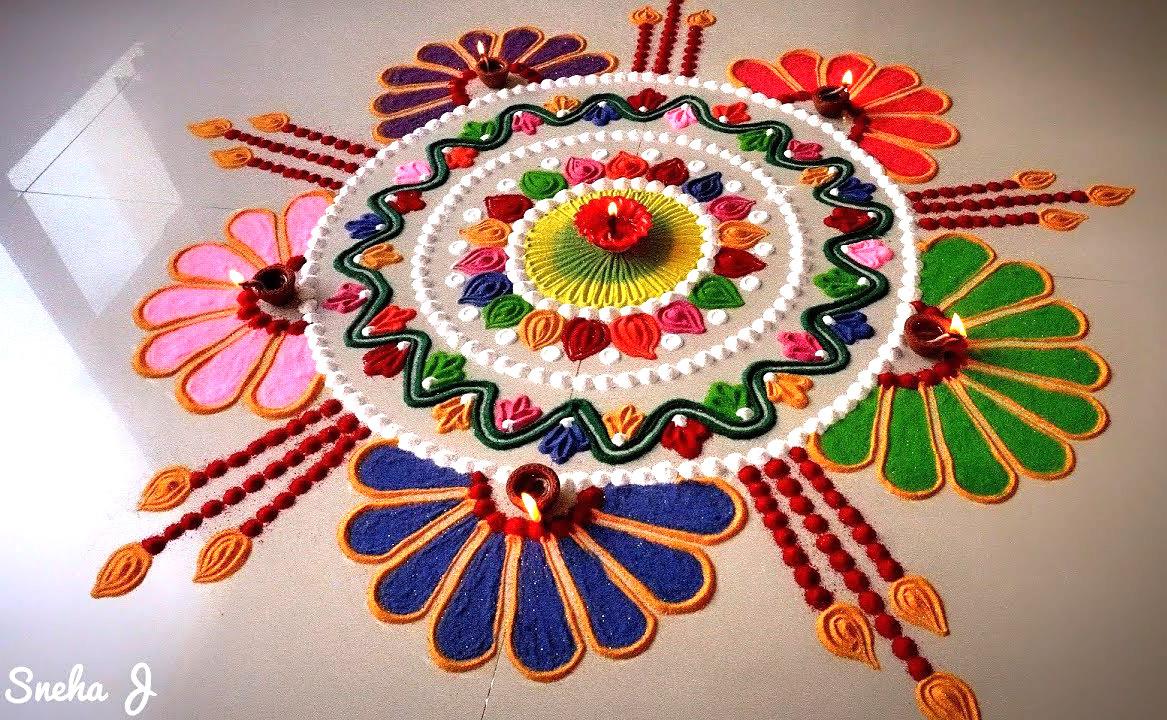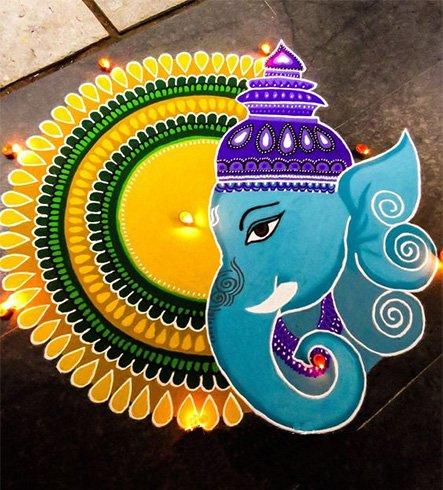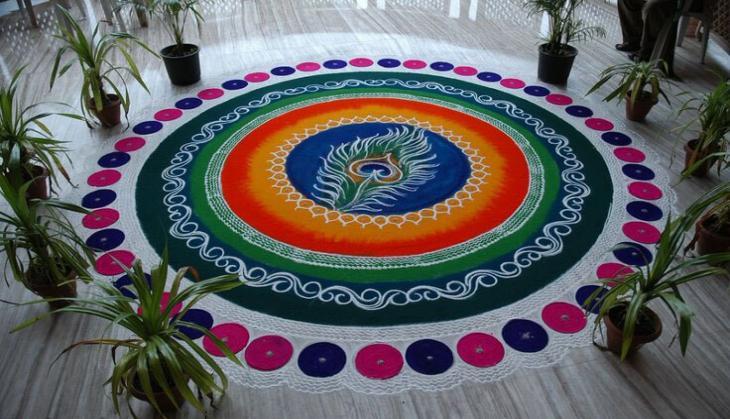 Also read: Diwali 2018 Puja Vidhi, Shubh Muhurat: These things should not be ignore while doing Laxmi Puja