Om Puri is finally free of the Chakravyuh we built around his life and death
It's hard to find an adjective that would do justice to Om Puri's onscreen persona. From hero to villain to everything in between, whether it was class warfare or obscene shenanigans of a drunkard, whether it was a three-hour or a one-and-half-minute role, watching Om Puri on screen felt like taking a deep dive into reality fiction - so real and yet such a break from the monotony of reality.
To know that at 66, he suffered a cardiac arrest on 6 January at his Mumbai home and is no more, really means drawing the curtains on raw acting prowess that is unparalleled today.
A trailblazing career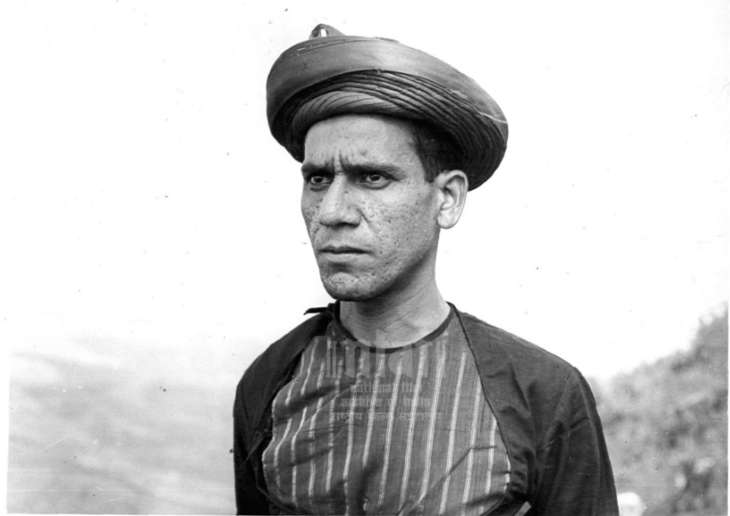 Om Puri in Ghashiram Kotwal
Om Puri made his debut in the 1976 Marathi film Ghashiram Kotwal. That began the wave of art films he would then screen in along with Amrish Puri, Naseeruddin Shah, Shabana Azmi and Smita Patil. Wheher it was Bhavni Bhavai (1980), Sadgati (1981), Ardh Satya (1982), Mirch Masala (1986) and Dharavi (1992) and so many more, Om Puri treated us to the richness of grey that only he could bring to the lives of the characters he portrayed.
The 1980s saw his steady rise in a slew of art house productions. In Aakrosh he played a victimised tribal, which bagged the national film award for Best Feature Film and several Filmfare awards. Whether it was the crime film Drohkaal, directed and produced by Govind Nihilani or Maachis where he played the role of a leader of Sikh militants, or Giddh in 1984, a film about people's powerlessness struggling against the Devdasi tradition and several others, Om Puri was a visual delight that even caught the eye of Hollywood.
Only he could make a one-and-half minute role so packed with power and steel in British filmmaker Richard Attenborough's Oscar winning film Gandhi.
In cult film Jaane Bhi Do Yaaro, Kundan Shah's 1983 political satire, he played a perpetually drunk Ahuja in the film. The film narrated a tale of two simple and honest photographers, essayed by Naseeruddin Shah and Ravi Vaswani. They witness a murder and get dragged into the corrupt real estate circle where politicians and bureaucrats are involved.
In 2003, he played one of the two corrupt scheming cops in Vishal Bharadwaj's Shakespearean crime drama Maqbool. Who can forget "Aag ke liye paani ka dar bane rehna chahiye" (Fire must always be made to fear water).
Also read -National Award winning actor Om Puri was a major face of the parallel cinema movement
His final movies were East is East, Singh is King and last year's release, Actor in Law, which marked the debut of Om Puri in the Pakistani film industry in this socio-comedy. It was, in many ways, what brought about the barrage of abuse from desh bhakts.
Chakravyuh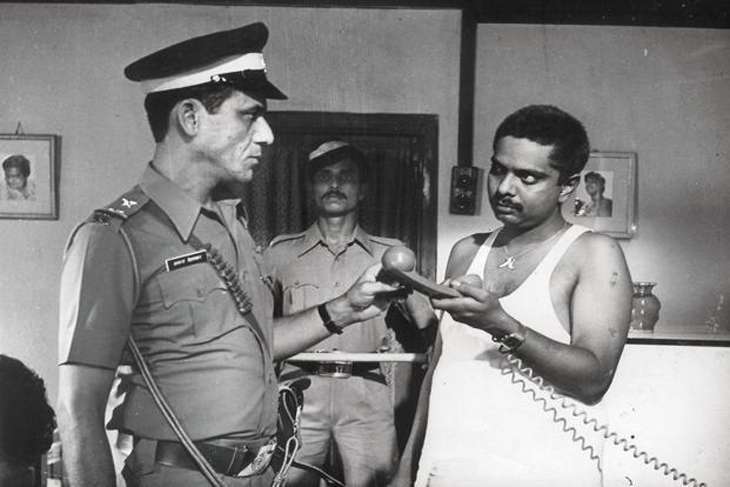 Om Puri as a cop in Ardh Satya.
Of the many memorable roles Om Puri played in is lifetime, the one that ironically resembles his own life is his role as a cop in Ardh Satya. In his typical gravelly voice he recites the famous poem by Dilip Chitre:
Chakravyuh se nikalne ke baad,
main mukt ho jaoon bhale hi,
phir bhi chakravyuh ki rachna mein
farq hi na padega.
Even if I earn my freedom,
and get out of this maze alive,
it will make absolutely no difference to the maze itself.
Marun ya maarun,
maara jaoon ya jaan se maardun.
iska faisla kabhi na ho paayega.
While within this maze,
to die or to kill,
to be killed, or to take someone's life,
can never be fairly judged.
An unlikely hero
While Om Puri was an unparalleled cannon ball in cinema, his personal life was a roller coaster ride. Married twice, once to Seema Kapur and once to Nandita Puri, they were each tumultuous relationships. Nandita's biography about him Om Puri: An unlikely hero in 2011, exposed sexual details from his boyhood years, revealing unfairly, his own candid confessions to her in their 'happily married' years, which eventually led to the couple's separation.
Over the past few years, his comments about the 'unintelligent' ban on Indians and Pakistanis working jointly in films (as the eternal crusader of peace between the two nations, he famously said "main jitni bar bhi pakistan gaya, sif mehman nawazi aur muhabbat hi dikhai di"), or his remarks about Army jawans signing up to go fight at the borders, or about Islam where he felt nobody should have a problem with those wanting to convert, were all misconstrued and made into twitter bashing carnivals.
After a trailblazing career in films, it is ironic that he found himself in the middle of a public constructed "chakravyuh" in his autumn years. His death too, hasn't spared the nastiness. Surrounding him then and now are the narrow minded, pseudo moralistic, high voltage sensitive, ultra nationalistic nation India has recently worn the garb of.
We have lost a stalwart today. "Mazhab insanon ke liye banta hai. Insan mazhab ke liye nahin bante" he said in Oh My God!.
There is a potent message in there for the creed of intolerance we propagate today and funnel ourselves into, deceiving ourselves that we are a better nation today than we ever were. Om Puri is somewhere laughing his deep throttled laughter at the sight of us.
Rest in power, sir.
Edited by Aleesha Matharu
More in Catch - I became an actor because of Om Puri, says Nawazuddin Siddiqui
Om Puri was the anger of an average Indian