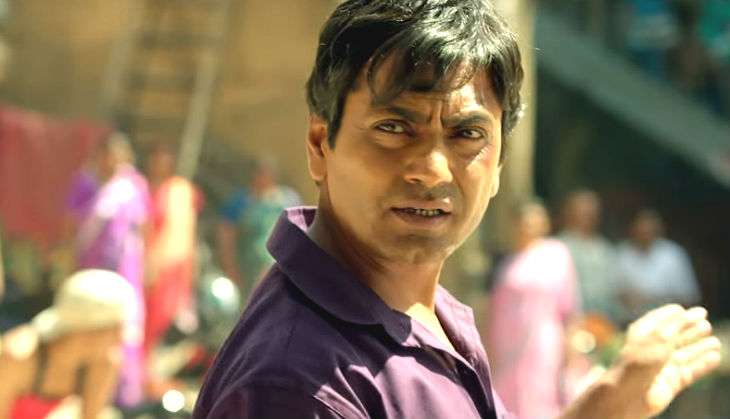 The Hindi film industry is saddened with the sudden loss of veteran actor Om Puri. Shah Rukh Khan, Akshay Kumar, Karan Johar, Priyanka Chopra and many others from the film industry remembered the legendary actor on twitter.
Nawazuddin Siddiqui too expressed his grief on twitter and called it a personal loss to miss out on an opportunity to work with Om Puri for the second time after Bajrangi Bhaijaan in Manto. When we got in touch with the actor, he spoke about his love and respect for Om Puri.
Excerpts:
How was it working with Om Puri?
I worked with Om Puri for the first time in Bajrangi Bhaijaan, but I have known him personally since a long time. I decided to become an actor because of films like Ardh Satya, Sparsh and many more. I think he is one of the best actors in the world. There are a few actors today who aspire to work in Hollywood or are working in Hollywood, but Om Puri was one of those actors who worked abroad long time back. He has portrayed many dignified roles in Hollywood films and I think no one from today's generation could even think of taking up such characters. The people who understand cinema outside India know Bollywood because of Om Puri.
You were supposed to work with Om Puri in Manto......
Just a few days back, I met him to discuss a few scenes from Manto. He was supposed to be the judge and I was playing the titular role, but unfortunately the scenes we discussed won't be shot.
Any memories you would like to share from the sets of Bajrangi Bhaijaan?
I have some great memories with him while shooting for Bajrangi Bhaijaan. Saman Khan, Om Puri and I used to chat till 3 am or sometimes 4 am as well. After wrapping the shoot, we used to sit and converse about various topics. He used to become a child while conversing with us and even Salman Bhai loved and respected him a lot on the sets. Three of us bonded well while shooting in Mandava.