Nirjala Ekadashi 2022 Shubh Muhurat: Know the auspicious timing to perform puja and other rituals on this day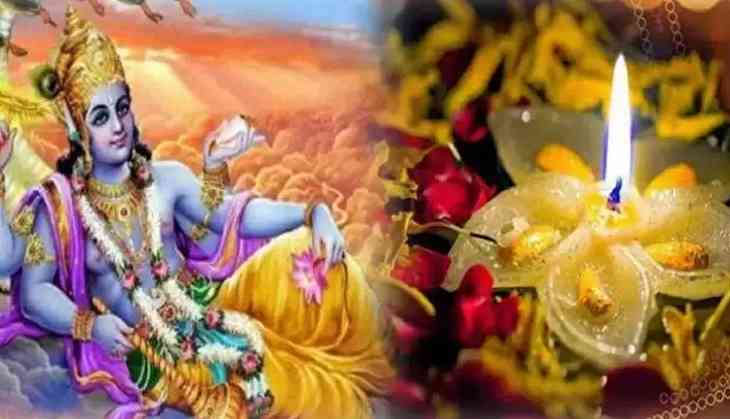 Nirjala Ekadashi 2022 Shubh Muhurat
Nirjala Ekadashi is one of the most auspicious festivals among the Hindu community, People observe fast on this day. There are 24 Ekadashi that are being observed in a year.
According to the Drik Panchang, Nirjala Ekadashi will be observed on the 11th day of Shukla Paksha in the month of Jyestha (Hindu calendar month).
This year, devotees can commemorate the festival on June 10.
On this day, devotees observe nirjala fast for Lord Krishna. Ekadashi is also known as Bhimseni Ekadashi. The story of this fast is related to the story of Mahabharata.
If you are observing fast on this day, then you must know the date and time of Nirjala Ekadashi.
Nirjala Ekadashi 2022 Date and Time
According to the Hindu calendar, Ekadashi of Shukla Paksha will begin at 07:25 am on June 10 and it will end on June 11, at 05:45 pm.
Devotees can keep fast on both days. But, it is being said that June 11 is the best day to keep Ekadashi vrat.
Meaning of Nirjala Ekadashi:
As the name suggests, the meaning of Nirjala vrat is to keep fast without water. So, devotees who are going to keep fast on this day are not allowed to drink water.

Nirjala Ekadashi Vrat Shubh Muhurat:
The auspicious time to observe Nirjala Vrat will begin from 05:49 am to 08:29 am on June 11.
Benefits of keeping fast:
As per Hindu religious belief, people who keep fast on this day will get free from all their sins. Nirjala vrat is one of the toughest fast to keep as one can't drink water on this day. It is being said that the gates of heaven are opened on this day.

What not to do on this day?
One should not drink alcohol and also avoid eating non-vegetarian food.
Don't involve in arguments on this day
Devotees who are observing Nirjala Ekadashi fast should not drink water
Also Read: Vastu Shastra Today: Important tips for good health