Merry Christmas and Happy New Year wishes, messages, quotes to share with your loved ones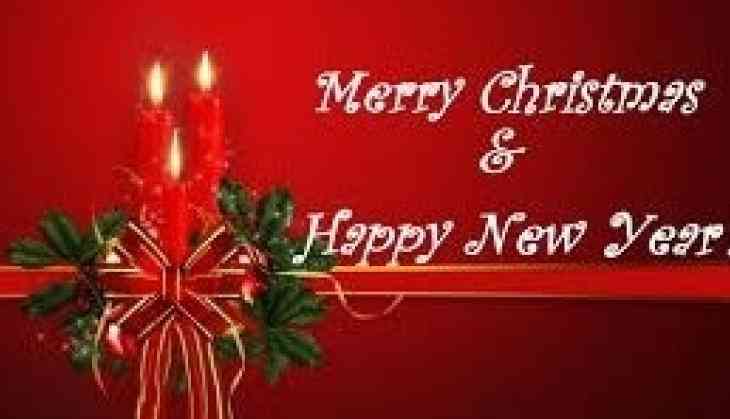 It is time to revel in the Christmas cheer and New Year as the world waits for yet another year charged with excitement, hopes and growth. Christmas, which commemorates the birth of Jesus Christ, is celebrated on December 25 each year with much fanfare. And then comes the new year which marks new dawn.
Christmas and New Year is yearly observed by people with great passion and zeal. Any festival is incomplete without sharing warm wishes and messages with your loved ones.
We have a list of wishes and messages for you to share on Facebook, WhatsApp and other social media sites to make this festival memorable.
Merry Christmas and Happy New Year Quotes, Wishes, Messages, and Greetings
-Christmas is like candy; it slowly melts in your mouth sweetening every taste bud, making you wish it could last forever."
-The earth has grown old with its burden of care, but at Christmas it always is young, the heart of the jewel burns lustrous and fair, and its soul full of music breaks the air, when the song of angels is sung."
-Christmas Day is in our grasp, as long as we have hands to clasp! Christmas Day will always be, just as long, as we have we! Welcome Christmas while we stand, heart to heart, and hand in hand!"
-I like to compare the holiday season with the way a child listens to a favorite story. The pleasure is in the familiar way the story begins, the anticipation of familiar turns it takes, the familiar moments of suspense, and the familiar climax and ending."
-"An optimist stays up until midnight to see the New Year in. A pessimist stays up to make sure the old year leaves."
-"New beginnings are in order, and you are bound to feel some level of excitement as new chances come your way."
-Year's end is neither an end nor a beginning but a going on."
-And now we welcome the new year. Full of things that have never been."
-You can find inspiration in everything. If you can't, then you're not looking properly."
-Tis the season to wish one another joy and love and peace.
Merry Christmas!
-The time for celebration and gathering is about to begin. Prepare yourself to embrace the best of this year. Wish you a Merry Christmas!
Also Read: Christmas 2022: Budget-friendly Decor ideas