Leonardo DiCaprio, his Oscar win & his green revolution
Asad Ali
| Updated on: 14 February 2017, 5:49 IST
Climate change couldn't have asked for a better or more popular friend.
Right after he won his first ever Oscar for The Revenant, DiCaprio delivered a short, no-frills speech where he urged everyone "to support leaders around the world who do not speak for the big polluters or the big corporations, but who speak for all of humanity, for the indigenous people of the world, for the billions and billions of underprivileged people who will be most affected by this. For our children's children and for those people out there whose voices have been drowned out by the politics of greed, I thank you all for this amazing award tonight."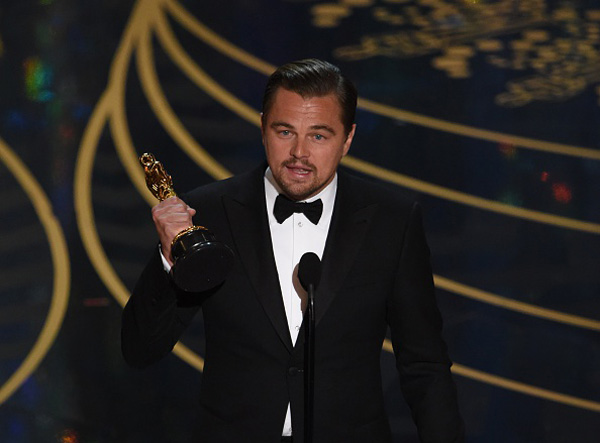 But Best Actor Academy Award winner for 2016 and four time nominee, Leonardo DiCaprio has always been an active supporter of global initiatives that seek to address and resolve climate change in any way.
Watch: Leonardo DiCaprio's Oscar 2016 acceptance speech wasn't just a long thank you note
He set up the Leonardo DiCaprio Foundation (LDF) back in 1998 specially to take up causes that strive to protect the environment and its various ecosystems. LDF engages in grant-making, public campaigns and media initiatives to drive focus to four key areas: protecting biodiversity, oceans conservation, wild-lands conservation, and climate change. LDF has a footprint in about 40 odd countries and is engaged in several projects worldwide in different measures.
From protecting 30 Hills, one of the largest remaining blocks of lowland tropical rainforests in Sumatra, the tigers in Nepal's Terai lowlands - where it's providing extensive support to World Wildlife Fund, protecting wolves of the Pacific Northwest, LDF has really succeeded in reaching out to wherever its support is required.
In 2014 Leo invested in a $1.5m radar system that will help to track pirate vessels off Costa Rica to counter illegal fishing. Again in 2015, Leo helped fund Diamond Foundry - a start up that is trying to grow "real diamonds" in a lab. And yes, it was after he finished Blood Diamond when Leo got involved in activism against the industry that's gotten flak for negative environmental impact and child labor.
Read- It's Official: Valentino, Dior and Versace are Oscar red carpet favourites
And in January this year, Leo received the prestigious Crystal Award at the World Economic Forum in Davos, Switzerland. The Crystal is awarded to "artists and cultural leaders who are helping to address the world's humanitarian and environmental challenges." At the forum he also announced LDF's grant to the Rainforest Action Network and their partners. The grant will go towards protecting the last remaining rainforest on the Indonesian island of Sumatra.
So when Leo signs off his 2016 Oscar acceptance speech by saying "Let us not take this planet for granted" we know that he means it.
More in Catch:
Tonight's Oscar winners will be drinking a champagne money can't buy
Why Digvijaya is in trouble: the case against him in MP recruitment scam
Anti-nationals or champs of jurisprudence? 4 lawyers speak out