A twist in the tale: Are our fairy tales 4,000 years old?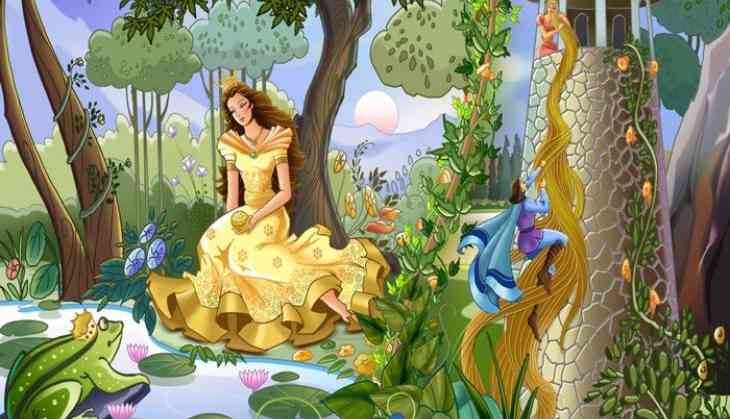 The plot
Fairy tales have enthralled generations across the world
In a way they have been bedrocks of culture
Now a research suggests the tales can be as old as 4 millenia
More in the story
What brought the research to such a conclusion?
How did such tales gain popularity?
Which tales travelled fast?
What if someone told you that the fairy tales that were your bedtime staple have been around for 4,000 years? Would you believe it?
No, you wouldn't. Because that's the stuff fairy tales are made of. Because that would mean that Beauty has been kissing the Beast for over 4,000 years. Or more. Across continents. Across cultures.
Surprise! that probably is a fact.
A new study published by Royal Society Open Science Journal reveals that fairy tales such as Beauty and the Beast and Rumpelstiltskin can be traced back thousands of years to prehistoric times. Or beyond.
Read: Publishers can be booked for two years for failing to deposit books in public libraries
Dr Jamie Tehrani, an anthropologist with Durham University, worked with folklorist Sara Graca da Silva of New University of Lisbon to show that these oral traditions probably originated long before the emergence of the literary record.
One tale - The Smith and the Devil can be traced back to the Bronze Age.
Winning technique
The international folktale record has long been regarded as a rich context in which to explore these legacies. However, investigations in this area have been difficult because of a lack of historical data.
So Tehrani and da Silva embarked upon the unenvious journey to understand cultural heritage and introduced a new technique. The phylogenetic method - to fill the gaps that old techniques could not yield.
Traditionally, phylogenetic is a tool employed by biologists to study evolutionary relationships.
Also read: Much ado about books. Welcome to Emma Watson's feminist book club
Both the researchers bent the rules to analyse relationships between folktales, population histories and geographical distances in Indo- European- speaking societies using this tool.
And they found strong correlations between the distribution of a number of folktales.
"...we show that these oral traditions probably originated long before the emergence of the literary record, and find evidence that one tale (The Smith and the Devil) can be traced back to the Bronze Age," Tehrani writes in the Royal Society Open Science Journal.
"On a broader level, the kinds of stories told in ancestral societies can provide important insights into their culture, furnishing new perspectives on linguistic, genetic and archaeological reconstructions of human prehistory."
Tehrani and da Silva analyses 275 Indo-European fairy tales for the study.
Fairy tale ending?
The researchers found it remarkable that these stories have survived without being written. They have been around before even English, French and Italian languages, or those people, existed. They were probably told in an extinct Indo-European language.
The themes of the tales are timeless. Patterns of common ancestry that can be traced back hundreds or even thousands of years, the researchers point out.
Therein also lay the challenge.
Because fairy tales are not only transmitted vertically from ancestral populations to their descendants, but also horizontally between societies as a result of trade, conquest and the dissemination of literary texts. Because folktales have been mainly transmitted through oral means, it is difficult to ascertain their origins.
Read more- Yoga's so 2015: colouring books for adults are the new de-stress therapy
For the study, the researchers focussed on Tales of Magic. A category of stories featuring beings and/or objects with supernatural powers.
"We concentrated on magic tales as they represent the largest and most widely shared group of tales, and because they include the canonical fairy tales, which have been the main focus of debates about the origins of folktales," added Tehrani.
Just as well then that all fairy tales open with - "Once upon a time..."
Edited by Joyjeet Das
More in Catch:
Putting the poo in Putin - what we'd learn from the poo of world leaders
India is racist. These African students in Bengaluru confirm
Do all gay stories in #Aligarh end on a tragic note?
Mahagathbandhan in West Bengal? Congress and Left inch closer to a deal