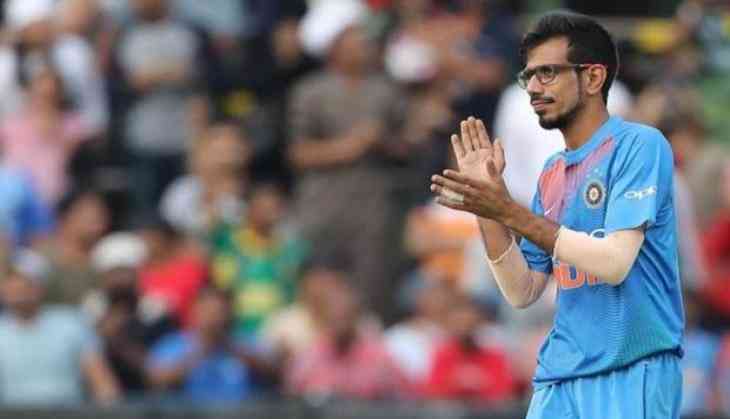 During the recently concluded World Cup 2019 in England, the most dismaying point in time for any Indian cricket fan was the run-out of MS Dhoni in the semi-final match against New Zealand. Post World Cup MS Dhoni has distanced himself from international cricket and is yet to make his appearance since then.
Yuzvendra Chahal, the spin wizzard of team India was also the member of the squad that went to England for the World Cup. He played in nine matches in which he scapled 12 wickets to his name.
AlsoRead:http://www.catchnews.com/cricket-news/sachin-tendulkar-takes-his-fans-down-the-memory-lane-as-he-shares-video-of-him-practicing-174378.html
The men in blue were quite dominant throughout the tournament and their only loss came the host England in the league stage. Recently, yuzvendra Chahal talked over how he felt after MS Dhoni's runout.
it was very difficult for him to control his emotions at that very moment as he had to bat after MS Dhoni's run out, "It was my 1st World Cup and when Mahi bhai (MS Dhoni) got out and I was going in (to bat), I was trying to hold back my tears. and it was so depressing, We played so well for 9 games but suddenly we were going out of the tournament. The rain wasn't in our hands and so it won't be right to say anything (about the interruption). It was the first time that we really wanted to go back to the hotel as soon as possible from the ground." Chahal said at an event hosted by India Today.
AlsoRead:http://www.catchnews.com/cricket-news/virat-kohli-and-anushka-sharma-looks-elegant-in-new-pictures-see-pics-174377.html
The 21 year old also went on to convey his dream of winning at least one World Cup in his career and has his focus fully on the forthcoming T20I World Cup next year, "I want to continue for 5-6 years. I want to win at least one World Cup. I think the way we have been playing and how our team is shaping up currently, its a positive sign. We won in New Zealand, Australia, and West Indies and if we win the T20 World Cup next year, all the noise will die down," said the Indian leg-spinner.
Post World Cup, Yuzvendra Chahal has played in only one ODI and was also excluded from the squad for the three match Test series against South Africa.