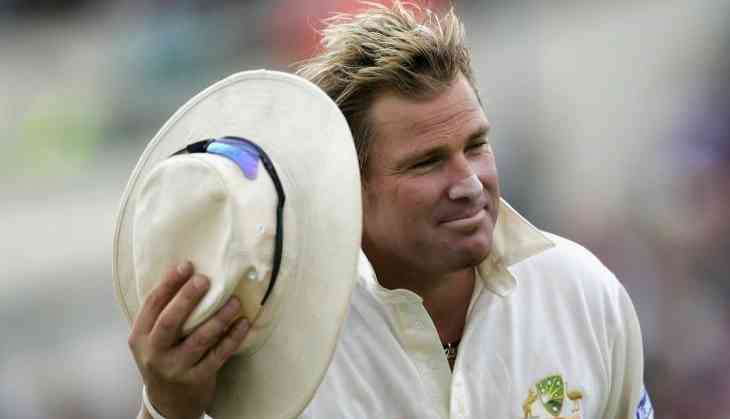 Eight years after clarifying that his "nightmares" about Sachin Tendulkar comment was a joke, spin great Shane Warne Wednesday had no qualms in picking the iconic Indian as the one to "bat" for his life.
Known to speak his mind, the 49-year-old Warne, while refusing to get into a debate on who between Tendulkar and Brian Lara was the best batsman of his generation, did say that he would want Tendulkar to bat for his life.

"Sachin Tendulkar and Brian Lara, easily, were the best batsmen of our generation, my time. If I want someone to score a hundred on the final day of the Test series, I would send Lara. But if I want someone to bat for my life day in, day out, I would send Tendulkar, he was a class act," Warne told NDTV while speaking about his newly released autography 'No Spin'.
Tendulkar had dominated the Australian legend and had won a tri-nation tournament in Sharjah single-handedly in 1998, picking Warne for special treatment. The punishment meted out then made Warne say that just the very thought of Tendulkar gave him nightmares. However, in 2010, the Australian said the remark was made in a lighter vein.
In his book, he has spoken about the well-documented allegations of bookies approaching him, and the leg-spinner has also spoken about his children and relationships.
Warne also said how his poor record in Tests in India as compared to other countries does not affect him.
"It's not a regret. I had a shoulder and a finger operation in two of the tours in India which was really disappointing. The Indian side back then with Sachin, Dravid, Ganguly, Laxman and Sehwag. It was very hard over there in India. I gave my best but they were too good," he said.
Commenting on the book, Warne said: "The book is an intense, personal account of my life. I've been brutally honest in the book. About my personal life, my relationship with my children, cricket family.
-PTI