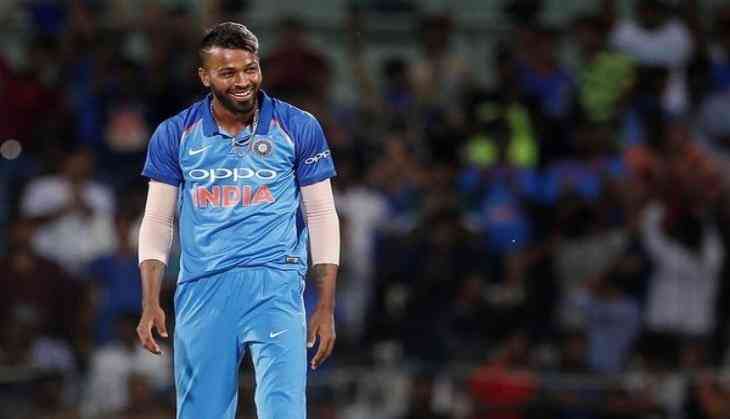 India's all rounder and flamboyant Hardik Pandya has become a trusted player of the Indian cricket team in a very short span of time.
In final match of the Champions Trophy, Pandya raised the hope for winning the match. In this match, Pandya like a storm scored 76 runs in 43 balls at a very crucial time, but later he lost his wicket in major running between the wicket goof up with Jadeja.
But on 25 October Pandya did something unusual on field against New Zealand, after which the umpire was forced to show a slap to Pandya.
It all happened when India was playing their second match of 5 match series against New Zealand in Pune. Pandya was batting with Karthik when the incident occurred. After 33rd over, once the drinks break got over Karthik was standing at the non-striker's end whereas Pandya was on strike. Pandya came to Karthik and told him to go for strike.
But Karthik got confused and was unable to understand what was going on. Then the field umpire interrupted and it was uncovered that it was Karthik who had to take a strike instead of Pandya.
After watching this chaos among the Indian batsmen, the umpire showed Pandya a slap but not in a stern way.