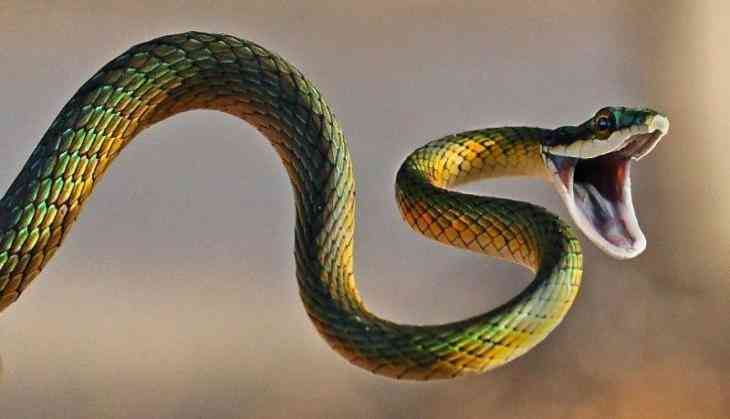 At the time, when players from Andhra Pradesh and Vidarbha entered the field at Vijayawada for their first match of Ranji Trophy on Monday, they did not expect to find an intruder who delayed the play.
After, Vidarbha won the toss and opted to bowl first, paly was stopped and the start deyaled as a snake had sneaked inside the field. The players waited patiently as the ground staff took the snake off the ground.
Play has often been interrupted during cricket matches because of dogs and bees. But a snake on the field was a menacing concern.
SNAKE STOPS PLAY! There was a visitor on the field to delay the start of the match.

Follow it live - https://t.co/MrXmWO1GFo#APvVID @paytm #RanjiTrophy pic.twitter.com/1GptRSyUHq

— BCCI Domestic (@BCCIdomestic) December 9, 2019
During the 2019 Cricket World Cup, a swarm of bees interrupted the play between South Africa and Sri Lanka. Players from both the sides and the field umpire was forced to lie down on the ground to avoid being stung.
In Vijaywada, once the snake was safely taken off the field, Andhar skipper Hanuma Vihari led a purposeful comeback after his team was reduced to 59 for 3.
Also Read: Shivam Dube reveals how advice from Rohit Sharma helped him bat confidently at number three slot