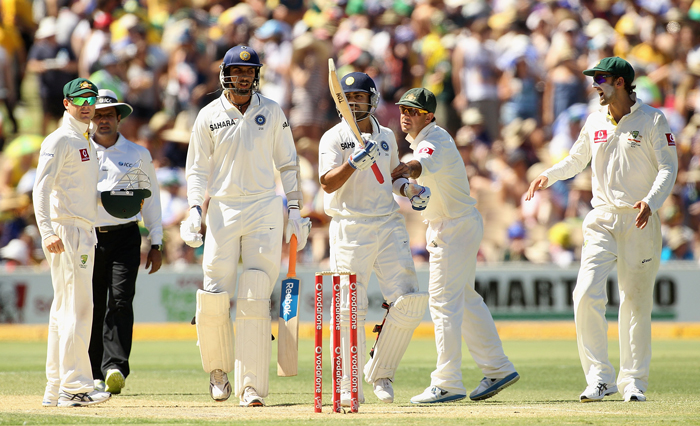 - India vs Australia has always been an epic cricketing battle, and it is set to resume tomorrow as the Indian team begin their tour Down Under with the ODI at Perth.- A relatively inexperienced Australian side will lock horns with an Indian side that seems depleted in the bowling department. Nonetheless, there are sure to be fireworks on the field as the two giants of the cricketing world resume their rivalry.- Watch on as Catch shows you three occasions when the Indian cricket team dominated former world beaters, Australia.
1. Test match at Eden Gardens, Border-Gavaskar Trophy, 2001
India was 'the final frontier' for Steve Waugh's dominant team, having never won a series here. And after the first test match in Mumbai, the Aussies seemed well on course to doing so. However, things took a turn in Kolkata when the Indian team outplayed the Australians after being forced to follow-on, in what went on to become one of the greatest test matches in history.
2. Test match at Adelaide, Border-Gavaskar Trophy, 2008
The confidence that the Indian team had gained from the series in 2001 certainly seemed to spill over into their tour in 2008. Australia were a dominant side at the peak of their game, but the two key men from the Kolkata test match seven years back - Rahul Dravid and VVS Laxman - played chief wreckers again, guiding India to a memorable win against Australia at Adelaide.
3. Test match at Perth, Border-Gavaskar Trophy, 2008
India continued their dominance in the series with a win in the next test match at Perth. Said to be the bounciest pitch in the world and a haven for Australian fast bowlers, India played them at their own game with Ishant Sharma giving Ricky Ponting one of the most torrid times he has encountered at the batting crease. India won the test match on the basis of their superb bowling performance.