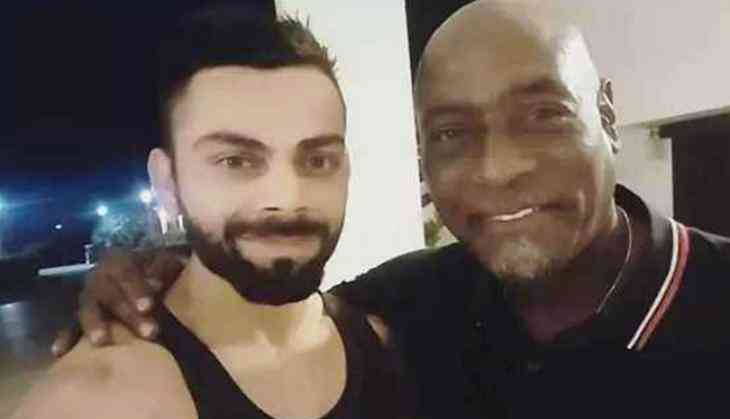 Virat Kohli-Vivian Richards
West Indies legend Sir Vivian Richards has fallen ill on-air while he was recording for the second Test match between India and West Indies. The producers initially brought stretcher but they got him to stand up and led him up the stairs.
Richards was then taken to hospital where his vitals were under scanner. The organisers later confirmed that the illness was caused due to dehydration. The organisers confirmed that he is now doing well. "Viv Richards had recovered and all vitals are stable," -- the producer on site has heard from the West Indies Cricket Board (WICB) medical doctor.
Viv Richards, who was doing the pre-game show, seems to have fallen ill on air. They initially brought in a stretcher but then they got him to stand up and led him up the stairs. #INDvsWI pic.twitter.com/4MGBhuZCSn

— Aishwarya Kumar @INDvsWI (@kumaraishwarya) August 30, 2019
India and West Indies are playing the second and last match of the series from today. The match is taking place at Sabina Park in Jamaica. India is currently 1-0 up in the series after they beat West Indies by 318 runs in the first match.
Indian team led by Ajinkya Rahane in the batting department and Jasprit Bumrah in the bowling department demolished West Indies. Rahane scored a half-century and a century in the match while Jasprit Bumrah took a five-wicket haul in the second innings after Ishant Sharma took in the first.
Also read: khar Dhawan included in India A squad for last two ODI against South Africa A