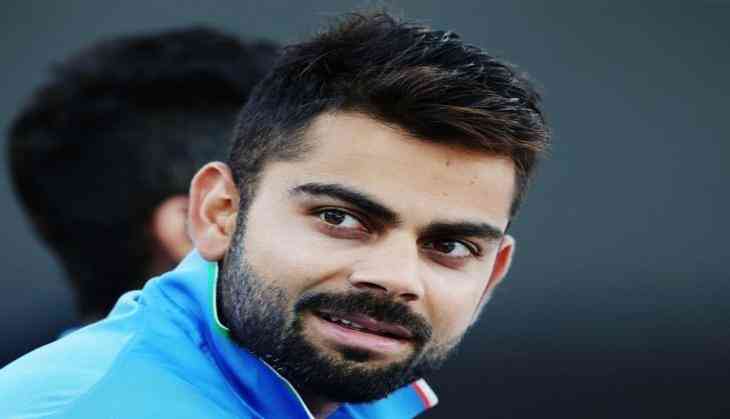 Virat Kohli's boys created history with their first win in a T20 International against New Zealand in a decade. After winning the toss the Kiwi team invited Indian squad to bat first and with the help of the fifties from both the opener Rohit Sharma and Shikhar Dhawan, Indian team managed to score a total sum of 202 runs.
The New Zealand team was not able to chase the score and they lost their first ever T20 International from men-in-blue by 53 runs.
During the match on 1 November, Indian skipper Virat Kohli who is also known as the run machine of India was seen using a walkie-talkie, when the Indian team was batting.
He was seen using the walkie-talkie, at the 15th over when India's score was 139-0 and opener Rohit Sharma and Shikhar Dhawan was crushing Kiwi bowlers with his batting.
The International Cricket Council (ICC), in its rules, had made it clear that no player on the ground can use any digital devices. But before using the device the Indian skipper had asked for permission to use it from ICC's Anti Corruption and Security Unit (ACSU).
As per reports given in CNN News 18, if any player asks for permission before using the digital gadget then it is legal and they won't be punished.
"While it is generally the support staff that uses walkie-talkie devices during a game, a player is also permitted to use the same with prior permission," the official said.
After thrashing New Zealand in the first T20 International of three-match series, the high spirited team India will face Kiwi team this Saturday at he Saurashtra Cricket Association stadium in Rajkot.