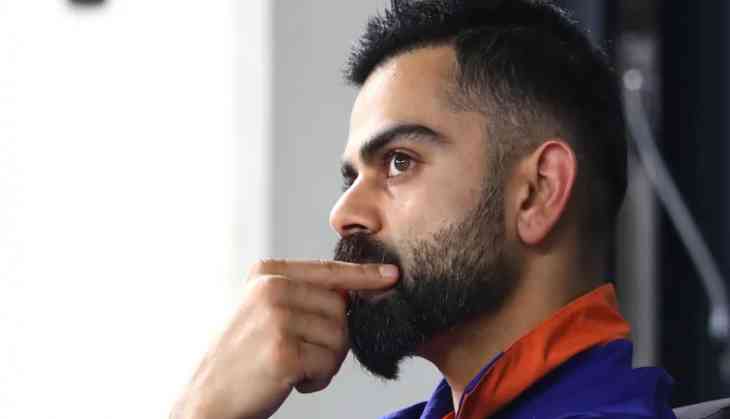 Earlier, a video of Virat Kohli's reaction as his food came in the dressing room went insanely viral. Everyone thought that Kohli clapped his hands as the package contained Chhole Bhature. However, it was later clarified by head coach Rahul Dravid that the food item was actually Chole Kulche.
Now, another video of the cricketer speaking about the weirdest thing he has ever eaten is taking the internet by storm. "What's the weirdest thing you've ever eaten," the cricketer was asked. "Weirdest thing I've ever eaten was some kind of insect, I think. Somewhere in Malaysia. By mistake. I didn't know what it was. It was fried and I just had it and I hated it," Kohli said.
Virat Kohli also talked about the one thing that he will never eat. "Now that I'm vegetarian, I hate karelas". Same Virat, same! He also revealed that his favourite cheat day meal was, of course, Chhole Bhature.
Watch the video here:
Lesser-known facts!
Catch me spill the beans on food, fashion, and more on Ep 2!

Click here to explore more of Wrogn- https://t.co/lG4lxBGW2o@StayWrogn#StayWrogn #ad pic.twitter.com/dMXwglq7To

— Virat Kohli (@imVkohli) February 20, 2023
The video gathered a massive 5.5 million views after being shared on social media. Instagram users also, flooded the comments section, saying that they also love Chhole Bhature but hate Karela.
Also Read: Virat Kohli scripts history, breaks Sachin Tendulkar's world record during 2nd Test