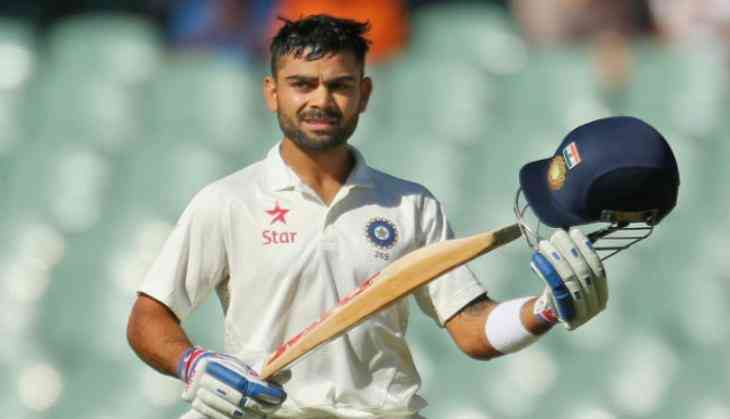 Indian cricket captain Virat Kohli on 1st December mentioned an interesting incident at a function. Kohli told about the 2014 Australian tour, when he was managing the team in the Adelaide Test on injury to former captain Mahendra Singh Dhoni.
In the CNN News 18's Indian of the Year 2017 award function, sddressing the team for the first time in the dressing room, Kohli said, "Whatever target they give us tomorrow, we're going for it. If there's any hesitation or anyone wants to oppose it, you tell me right now, or we go to our rooms knowing we're going to meet the target. So it hurt a lot not to cross the line, but it gave us a lot of confidence as a team that we could win anywhere."
The 29-year-old Indian skipper said, even though we failed to achieve the goal, but as a team, we got a lot of confidence about winning in any condition. Kohli also told that the century he has scored in the second inning is the most memorable. Virat slammed 141 runs against Australia's ruthless bowling attack. Although his century went in vain, because the team India lost by 48 runs to chase 364 runs.
"There have been so many, but purely in terms of the transition, the second innings hundred at Adelaide where we almost won the Test match..." Kohli said.
The Virat Kohli-led Indian team will come tomorrow (December 2) to make a history by winning consecutive ninth series in the third Test against Sri Lanka at the Feroz Shah Kotla Ground in Delhi. Kohli has led the team to victory in the last eight series and if the team also draws the third test draw, then the team will be able to level the record of Australia and England to win nine consecutive Test series.