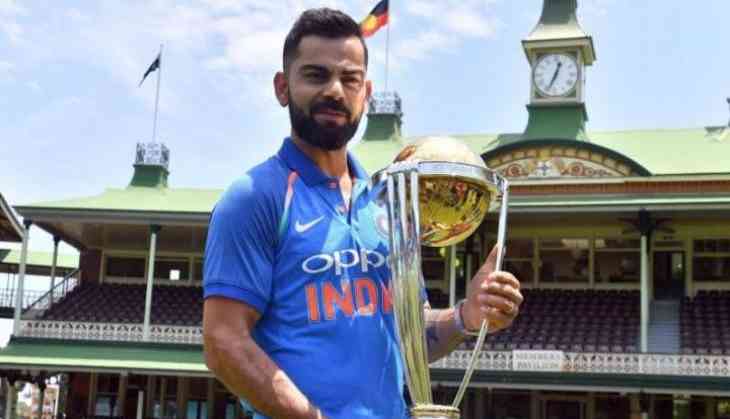 The International Cricket Council (ICC) cricket World Cup is just eight sleeps away and every team is dreaming of holding that coveted cup. The tournament will be played in a round-robin format like that in 1992. Among the favorites to win the cup is host England, two time champions India, five-time champions Australia and the 1992 winner Pakistan.
Team India players are looking to win the cup for the third time after 1983 and 2011. Team India's fielding coach Ramakrishna Sridhar has said that it is his dream to witness Virat Kohli holding World Cup at Lord's balcony. Only three captains have had the fortune to do that and one of them was Indian skipper Kapil Dev in 1983.
The 15-member World Cup squad have already reached England. Virat Kohli-led team India will play two warm-up games before starting their World Cup campaign against South Africa on June 5. India will play New Zealand on May 25 and Bangladesh on May 28 as their warm-up fixtures. India will meet their arch-rival Pakistan on June 16.
Also read: Virat Kohli reveals why he is scared of World Cup 2019