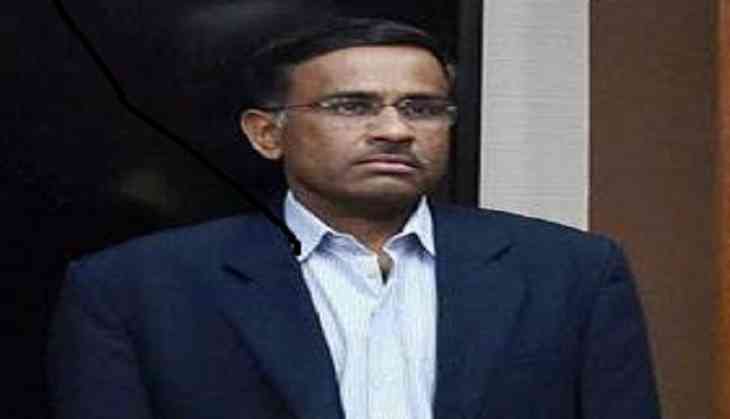 Seeking to fast-track Sebi's approval for appointing Vikram Limaye as its new CEO, leading exchange NSE has informed the regulator that his involvement with cricket body BCCI would be over by August, sources said.
In case Limaye is required to remain associated beyond August with the BCCI, as member of the Committee of Administrators (CoA) appointed by the Supreme Court, he would approach the apex court to recuse himself from that role, the exchange has informed the regulator.
Sources said the exchange is expecting the latest move to help it get the final go-ahead from the Securities and Exchange Board of India (Sebi) for Limaye to take charge.
When contacted, an NSE spokesperson declined to comment, while there was no official word from Sebi as well.
NSE, which has been without a full-time CEO ever since Chitra Ramkrishna quit in December, named Limaye as its next chief in February. However, he has not been able to take charge due to pending approval from Sebi.
The appointment of Limaye, who was earlier Managing Director of IDFC Ltd, got approval of the NSE's shareholders in March.
Among other issues, the regulator had sought clarity about Limaye's role as the CoA member at the BCCI (Board of Control for Cricket in India) to ensure there was no conflict of interest.
Sources said that the exchange informed Sebi on Monday that Limaye's involvement with the BCCI would be over by August and even if he is required to remain in the role as the CoA member, he would ask the Supreme Court to recuse himself.
The Supreme Court had appointed a four-member CoA to manage the affairs of the BCCI. The members include Limaye, former CAG Vinod Rai, historian Ramachandra Guha and former Indian women's cricket team captain Diana Edulji.
The delay in Limaye taking charge at NSE comes at a time when the exchange is in the midst of its Initial Public Offer (IPO), which would be the second by a stock exchange in India after rival BSE. Several shareholders have been waiting for the NSE to go public.
Also, the exchange is currently facing a probe over alleged lapses relating to its co-location facility, even as it has been denying any malafide or wrongdoing on its part or on part of its officials.
Pending investigation, the exchange has been asked by Sebi to keep all revenues from co-location facility in a separate bank account.
Co-location in market parlance refers to brokers locating their servers on the premises of the exchange. This reduces the time for an order and provides speed advantage over those who are farther away from the premises.
Earlier this week, the NSE reported its return to profitability with a net profit of Rs 241.30 crore for the March quarter and said it earned total revenue of over Rs 375 crore from co-location facility since September that has been transferred into a separate account.
The National Stock Exchange (NSE) had posted a net loss of Rs 250.67 crore during the January-March quarter of 2015- 16.
The exchange's total income from operation increased to Rs 453.52 crore in the fourth quarter, from Rs 406.66 crore a year earlier, as per the latest update available on the NSE website.
Market regulator Sebi has also directed the NSE to carry out an investigation, including forensic examination, by an independent external agency in respect of its co-location facility.
"Sebi has directed that pending completion of investigation to the satisfaction of Sebi, all revenues emanating from co-location facility including the transaction charges on the trades executed through co-location facility be placed in a separate bank account," the NSE said.
Accordingly, an amount totalling Rs 375.51 crore was transferred to a separate bank account during September 2016 to March 2017.
For the full 2016-17, NSE's net profit surged to Rs 1,012.79 crore as against Rs 446.52 crore in 2015-16.
The bourse's total income from operations rose to Rs 1,690.50 crore in 2016-17, from the previous year's Rs 1,472.97 crore.
-PTI