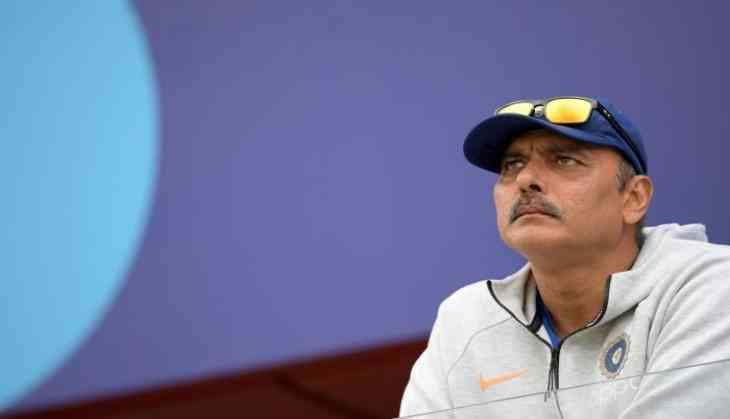 After his contract renewal, Indian head coach Ravi Shastri will be pocketing almost Rs 10 crore annually. As per the Board of Control for Cricket in India (BCCI), the total salary package of Ravi Shastri will be increased by upto 20 per cent, which will take his income to somewhere between Rs 9.5 and Rs 10 crore. Previously he was earning around Rs 8 crore.
AlsoRead:http://www.catchnews.com/cricket-news/munaf-patel-denounces-charges-of-sending-death-threat-to-vadodara-cricket-chief-171901.html
Not long ago, head coach Ravi Shastri's contract was extended by about 26 months, which will see him serve for the Indian team till 2021. Shastri's re-installment was confirmed by interim Cricket Advisory Committee consisting of Shantha Rangaswamy, Kapil Dev and Anshuman Gaekwad.
Likewise the salaries of the other staffs will also increase. Bharat Arun, the bowling coach, is expected to get around Rs 3.5 crore. Vikram Rathour, the new appointee in coaching team, will begin from somewhere between Rs 2.5 crore- Rs 3 crore. The contract will come into effect from 1st September.