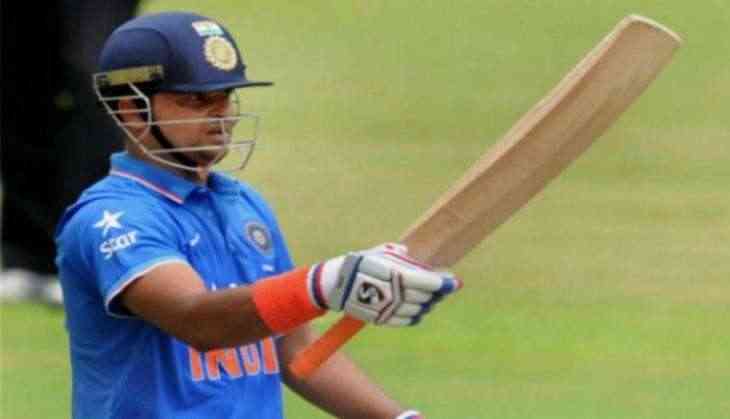 Suresh Raina and wife Priyanka announce launch of Gracia Raina Foundation
Left-handed Indian batsman Suresh Raina and his wife Priyanka have announced the launch of the Gracia Raina Foundation (GRF), dedicated to the aid of underprivileged mothers across the country.
Both Suresh and Priyanka have chosen to announce the foundation on the occasion of their daughter's birthday.
The GRF is dedicated to creating awareness and work closely with mothers and children, who require help ranging from physical to mental health issues and beyond.
Under its umbrella, it covers a vast field and is driven to ensure the well being of mothers and children while also providing them opportunities for a sustainable livelihood.
The foundation will work with expectant mothers and their families. In turn, the foundation provides them with opportunities for sustainable livelihood and empowers women, especially pregnant mothers to make informed decisions about themselves and their children.
Speaking on the occasion, Priyanka added this regarding the mission of the foundation, ' Gracia Raina Foundation aims to provide support and effective solutions to ensure maternal and new born wellness by implementing a self sustained model. The idea is to empower, engage and facilitate women by enhancing their capabilities. Our model is one of creative collaboration, creating a supportive environment for all women.'
The foundation aims to deliver a development model for young mothers via its various social impact endeavours.
The foundation also aspires to build partnerships between businesses, NGOs, and individuals with diverse perspectives and resources to address and solve critical issues affecting individuals and communities, from combating the effects to improving the lives of women.
Priyanka has already been involved with initiatives such as PAALNA with RED FM and The Delhi NCR Food Bank Network.
She has also visited an NGO in Chandigarh, NanhiJaan and collaborated with BIG FM to raise awareness for special needs children. GRF plans to partner with the government, bilateral agencies, non-governmental organizations, and the private sector, where they collaborate with other organizations and work in areas such as mental wellness, discovery, integrated delivery, nutrition, family planning, childhood infectious diseases, policy and advocacy, and communications.
Suresh added, 'This is a something very personal to me and my wife and to announce it on our daughter's birthday is very special. My wife has been working towards this and has put in a lot of time and effort and I fully support her endeavors. With this foundation we hope to shed light and help women& babies across the country.'
-ANI