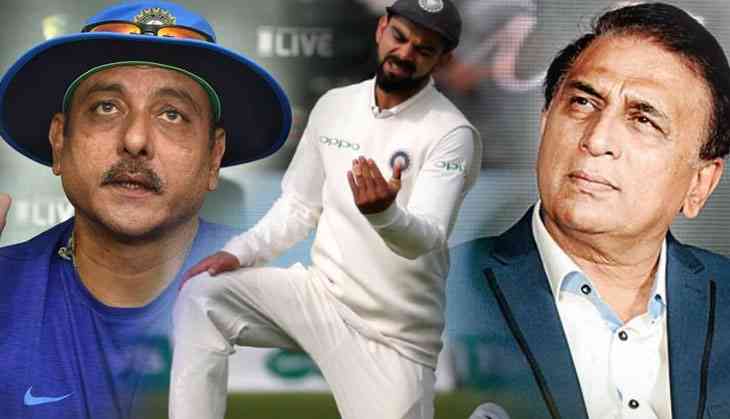 Virat Kohli led Indian cricket team suffered a 60-run loss to England in the fourth Test at Southampton and thus registered the five-Test match series. Former Indian cricketer Sunil Gavaskar slammed the Indian team for its over-dependency on Indian skipper Virat Kohli. On the other hand Gavaskar has not been impressed with India's defeat at Southampton.
Sunil Gavaskar cited to Sports Tak that "Everybody would be disappointed looking at the result because when Virat Kohli took over as captain, it seemed like the team would head into a new direction under him. The team looked hungry to win and seemed more hopeful of doing well under Kohli. Everyone thought that he will bring in a lot more josh, a lot more energy into the team. So quite naturally, there will be questions asked about his captaincy", as per reported in Deccan Chronicle.
"Everybody knew that the three toughest series for India was going to be in South Africa, England and the forthcoming Australia tour. Before this all that India played were more like practice tours in Sri Lanka and West Indies," added Gavaskar.
"If only the other batsmen could have played like him. If any other batsman could have scored over 400-500 runs then India wouldn't have lost Test series in South Africa and in England. This is like a learning curve for Kohli at the moment. Fans are bound to be disappointed as the expectations were quite high with this team. Looking at how they performed before this at home, in West Indies and in Sri Lanka, everybody were hoping to see history being made on foreign soil," continued Gavaskar.
"Just like the captain, a coach is only as good as his team. If the team is not able to raise its level on the field, whatever you might tell them in the changing room or off the field in terms of motivation, won't help. You can't blame one person for it. Questions need to be asked of those persons, those individuals who are not able to raise the level of their game rather than a coach," said Gavaskar.
Also Read: Sunil Gavaskar slams Hardik Pandya and Ravichandran Ashwin as Virat Kohli's men lose the series