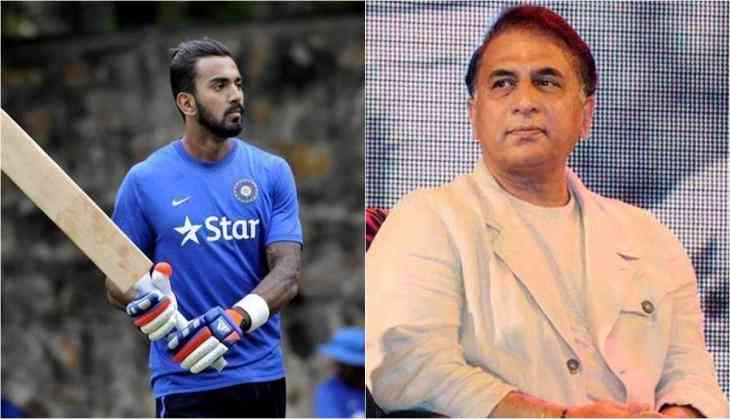 Sunil Gavaskar gives blunt reply to Venkatesh Prasad's favouritism tweet.
Former India pacer Venkatesh Prasad created a stir with his tweet on KL Rahul, accusing BCCI selectors and the Indian team management of "favouritism" towards the batsman. The tweets were put out during the final hour of India's match against Australia in Nagpur on Saturday where KL Rahul struggled to get off to a good start.
Former India skipper Sunil Gavaskar has responded to Prasad's tweet with a straightforward reaction giving a reminder of "in-form" batter Shubman Gill.
Taking to Twitter, moments before India's win by an innings and 123 runs in Nagpur against Australia, Venkatesh Prasad suggested that KL Rahul, who has been "consistently inconsistent", has been picked on the basis "favouritism" amid the presence of talented and in-form players like Shubman Gill and Sarfaraz Khan.
Venkatesh Prasad also criticised former cricketers and experts of the game for not calling it out for the fear of losing their IPL contracts with broadcasters.
Reacting to the tweets, Sunil Gavaskar, in conversation with India Today, felt that given Rahul's performance in the last 1-2 years, he is certain to be backed for second Test against Australia in New Delhi and a call can be taken by the management after the match with Gill ready to take his place.
"I feel the way he has batted in the last 1-2 years, he performed well. I feel he should be given one more chance. I'm sure he will be backed for the Test match in Delhi. After that you can give it a thought because you have an in-form batter ready to replace him, Shubman Gill," he said.
Ex-India cricketer Madan Lal, who was part of the conversation also, reminded batting coach Vikram Rathour's backing of KL Rahul in a recent press conference as he sided with Gavaskar.
"He should definitely get a chance. Even when Vikram Rathour had come to the press conference he had reminded that he scored a century in South Africa. He does have the ability but he has been out of form lately...scoring against Australia is a big challenge in itself and getting those runs gives a morale boost. But he can been stuck here. However, based on his ability, he should get another chance," he said.
Also Read: India boost chances for World Test Championship final after thumping win over Australia, 4 teams in contention for summit clash