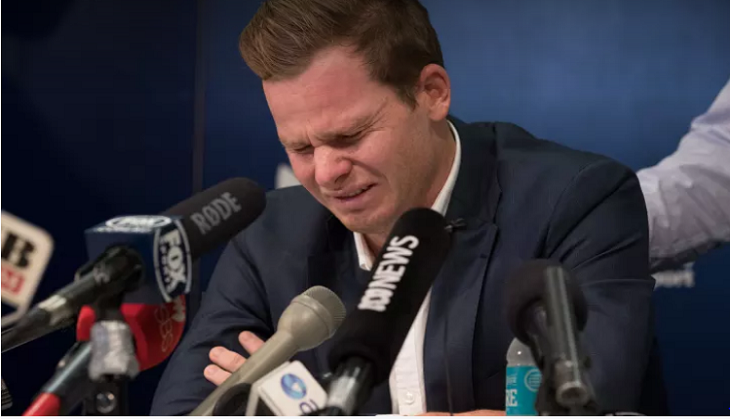 After Steve Smith was banned for 12 month for the involvement in the ball-tampering scamdal, he broke down into tears while talking to media at press conference in Australia.
He said "What happened in Cape Town has been laid out by Cricket Australia. I want to make clear that as captain of the Australian cricket team I take full responsibility. I made a serious error of judgment and I now understand the consequences. It was a failure of leadership, my leadership. I will do everything I can to make up for my mistake and the damage it has caused".
Expressing his regret, he said "If any good can come of this, if there can be a lesson for others then I hope I can be a force for change. I know I'll regret this for the rest of my life. I'm absolutely gutted. I hope in time I can earn back respect and forgiveness."
Addressing his fans, he further said "I love cricket but I accept I made a gross error in judgment. This hurts. To all of my teammates, fans of cricket all over the world and all Australians who are disappointed and angry, I am sorry."
"To my knowledge this has never happened before. This is the first time I've seen this happen and I can assure you it'll never be happening again. I just want to say I'm sorry for the pain I've brought to Australia and the fans and the public", he added.