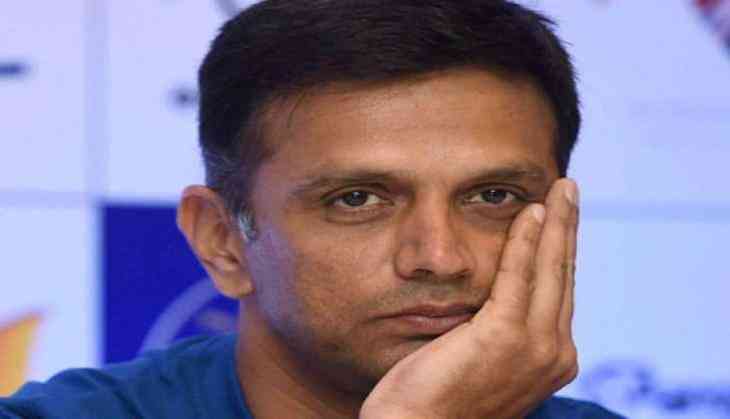 Cricket legend Rahul Dravid will not be able to vote in the ongoing Lok Sabha elections as his name has been deleted from the local voter's list. The biggest irony is that Dravid is also the brand ambassador of Election Commission for voting in national election.
A senior polling officer told NDTV that Rahul's name was in Bangalore central constituency when he lived with his parents in Indira Nagar. Rahul later moved to Malleswaram and his name was not added in the voter's list of Bangalore north constituency, in which Malleswaram falls.
The officer also mentioned that Rahul could not fill up the form on time as he was travelling abroad. Rahul's brother had submitted the form for removal of his name from Bangalore central constituency after he moved out of his paternal home from Indira Nagar.
He added that, the polling officer went at Rahul's new home thrice for physical verification as per procedure but he didn't turn up as he was outside the country all the three times. The deadline for applying for enrollment was on March 16 and Rahul was late to submit his application.
Bangalore North, Bangalore South and Bangalore Central will vote on April 18, in the second phase of the ongoing national election that will end on May 19. The results for the election will be declared on May 23.
Rahul Dravid is currently the coach of India's Under-19 and India-A team and batting consultant for Indian national team.
Also read: Watch: Jos Buttler smashes Alzarri Joseph for six-ball six boundaries; video goes viral