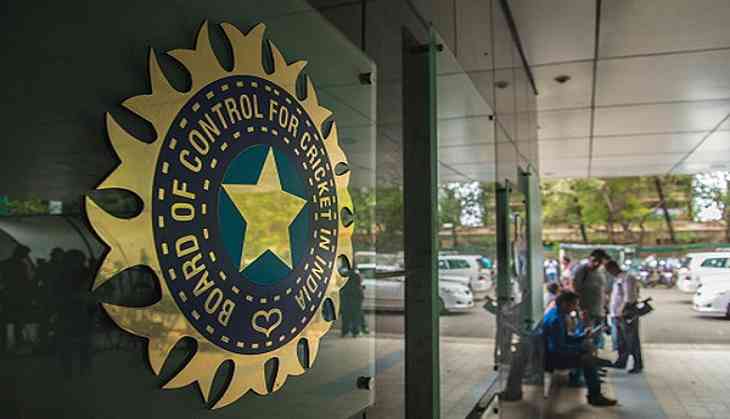 Post U-19 snub, BCCI seeks govt nod for Asia Cup involving Pak
The BCCI will seek the government's clearance to conduct the 2018 Asia Cup, involving Pakistan, in India despite losing the hosting rights of the under-19 continental event due to Pakistan Cricket Board's objections.
"We had written to the government for the U-19 Asia Cup three months ago and we did not get a response. So the event had to be shifted to Malaysia. Now for the senior event, we will again write to the government as there cannot be an Asia Cup without an India or Pakistan," a BCCI official, who did not wish to be quoted, told PTI.
"The India-Pakistan clash in the Asia Cup is the marquee clash. If that doesn't happen, the tournament is meaningless. And let me make it clear, it is not about playing Pakistan in a bilateral event, it is a multi-team event like any ICC event," the official added.
Despite the tensions between the two countries, India and Pakistan have been playing each other in world events and recently battled it out twice in the Champions Trophy in England in June.
The women's team, which reached the final of the women's World Cup, too played against Pakistan in the round robin stage of the tournament.
"Like any ICC event, Asia Cup also involves other teams and an India-Pakistan clash is unavoidable," said the official.
He further said that the Asia Cup, which was earlier planned for June, will now be played in the second half of the year.
"The rain could be a factor in June, therefore it was agreed to shift the tournament to September or October. The the final dates will be announced soon."
At the Asian Cricket Council meeting in Sri Lanka last week, it was decided that the U-19 Asia Cup will have to be moved out of India to Malaysia and will be held in November.
Pakistan, where no big team has played post the terrorist attack on the Sri Lankan team bus in Lahore in 2009, had opposed playing in India citing security seasons.
Sri Lanka, however, have agreed to tour Pakistan next month.
"We waited for government clearance for three months and after no clarity, the ACC decided to shift the tournament to Malaysia," the official said confirming that the Indian U-19 team will be playing Pakistan in the event to be held in Malaysia.
-PTI