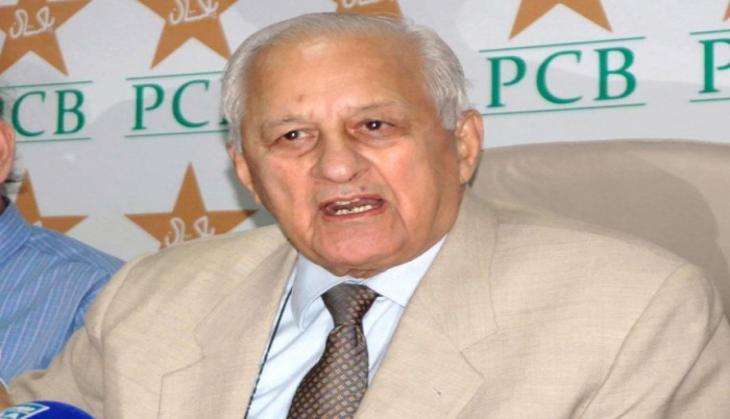 The Pakistan Cricket Board (PCB) has dropped the idea of hiring a public relations firm in England to ensure positive coverage of the national team during its series in England this summer.
According to an official source in the board, PCB chairman Shahryar Khan and the team management will now interact with the media in England and collectively try to ensure a controversy-free series for Pakistan.
"Shahryar himself is a former career diplomat and the board had also sent its GM media, Agha Akbar with the team for the Tests. They will along with manager Intikhab Alam be looking after the media affairs and issues to ensure the team does not get a hostile press or reception in the series," the source said.
He said the PCB had initially tried to hire a foreign media professional to work as media manager of the team in England but after he turned down the offer an approach was made to another foreigner but he was also not available.
"There was a suggestion to hire a public relations firm in England to look after the interests of the Pakistan team and cricket on the two and half month long tour but this is a very expensive exercise for the PCB which is already struggling financially so the idea has been dropped," the source said.
He said the PCB was concerned about the coverage and reception the team would get in England because of past incidents and controversies, especially the 2010 spot-fixing scandal.
The source said Shaharyar would remain in England until July as he had gone to London for his annual vacations.
"He will be in touch with the team management and media manager to ensure nothing goes wrong."
The PCB concerns also arise out of the fact that left-arm pacer, Mohammad Amir, who was among the three players found guilty of spot-fixing in the fourth Test at Lords in 2010, is also in the team for the present series.
Amir, before the team left for London on 18 June, was given another briefing by the board's top officials on how he was expected to conduct himself in the long series since he is likely to be part of the team for all three formats.
The source said Shahryar had made it clear to Amir he should only follow the advice and instructions from the team manager and not have any interaction with the media or friends/associates in England without prior permission.
"Amir was also given a dressing down for his recent media statements and appearance in a television show and cautioned not too go against any directives given to him by the board or team officials," the source added.
-PTI