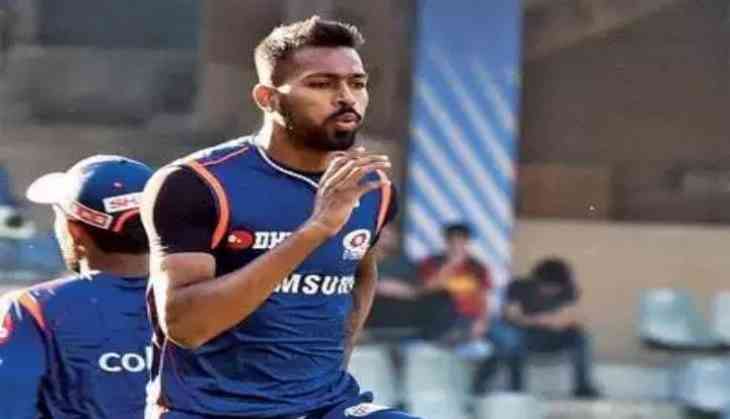 Since his unappealing comments on a TV talk show, Hardik Pandya has bounced right back into the scene, with his high flying performance and tremendous run of form since the IPL, Where he played an integral part in Mumbai Indians title winning season. After being called back midway trough the Australian tour, the all rounder has show cased maturity in and off the field and is now certainly proving to be India's biggest hope in the World Cup 2019
Jonty Rhodes, Pandya's fielding coach at Mumbai Indians feels that the augmentation in Pandya's career has been the result of his 'enormous hunger' for the game. On Saturday, Rhodes also narrated an incident involving Krunal, Hardik's elder brother saying that to the former's credit that ' he handled the pressure really well'.
"He is a player with enormous hunger. I remember when his brother Krunal burst into the scene, Hardik was dropped, I told him that this was going to be his biggest test, it's not about bowling a superb bouncer or hitting sixes to finish off the game. I told him 'if you can bounce back after your brother has take your place, espicially since you are seen as the rockstar of the Mumbai Indians, then nothing like it.' He handled the phase really well," Rhodes was quoted as saying by Deccan Herald.
'Even though Hardik may look like someone who is prone to falling for distractions, instead, the all rounder is a sensible guy who focuses a lot', Rhodes added
As a fielding coach I was worried about Hardik's focus. He came across as someone who likes taking selfies or someone who is worried about his hat or hair.When the crowd gets going it is difficult to keep your mind in the game sometimes, but Pandya focuses a lot. Look, he has had a lot of distractions that could have easily dragged him down. But thankfully he is a sensible boy from a sensible family. He has matured a lot as a player and is now proving to be one of the finest all rounders in the game.
Rhodes also praised Hardik's Indian teammate Jasprit Bumrah saying that pacer's great form is 'good news for india. Comparing Bumrah to legendary Lasith Malinga, Rhodes said, Bumrah's action is different which makes it difficult for those playing him first time. Also Malinga lost quite a bit of pace and his slower ball became less effective.