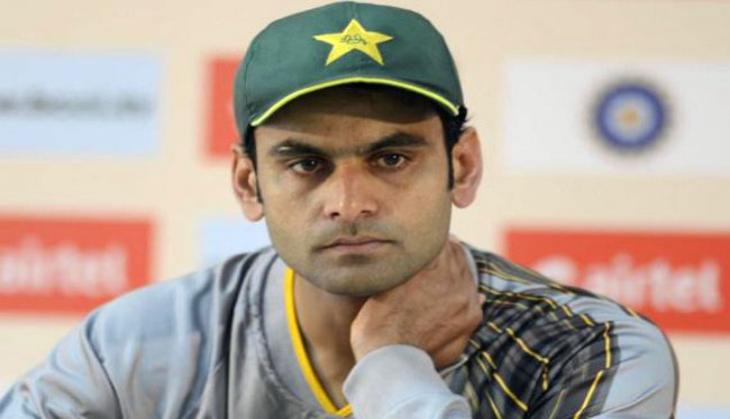 Senior Pakistani cricketers have taken great umbrage at the remarks made by Pakistan Cricket Board (PCB) chairman Shahryar Khan that the absence of educated players in the national team has led to recent poor performances.
Mohammad Hafeez said, "I am proud to be a Test cricketer and for me this is my degree," Hafeez said. He also made his point on Twitter, in clear reference to Shahryar's remarks.
Cricket is a complete education of a human being I believe .. https://t.co/6xewPR3AAK

— Mohammad Hafeez (@MHafeez22) May 22, 2016
Making it obvious hat he did not agree with Shahryar's views, Hafeez said while education was very important for everyone but earning degrees was not enough in life.
Also read: De Villiers special powers Bangalore to IPL 9 final
Hafeez expressed confidence that Pakistan's Test squad would perform well even in English conditions.
The experienced batsman is not attending the boot camp in Kakul as he is undergoing rehabilitation for a knee problem at the national academy in Lahore.
Media reports have said that many players attending the boot camp are not amused by the PCB chief's remarks but have decided to keep quiet about it publicly. They will though convey their feelings to the authorities privately.
Talking to the media in Quetta last Thursday, Shahryar had said that presently only Misbah-ul-Haq was a proper graduate in the team.
"There is no graduate player in the team right now except for Misbah and the absence of educated players in the team is a primary reason for its recent downfall," he had said.
Shahryar rued the fact that Pakistan had slipped badly in One-day internationals and T20 cricket.
"In future we will do our best to induct and encourage educated players into the team and also try to groom the existing lot of talent."
-PTI