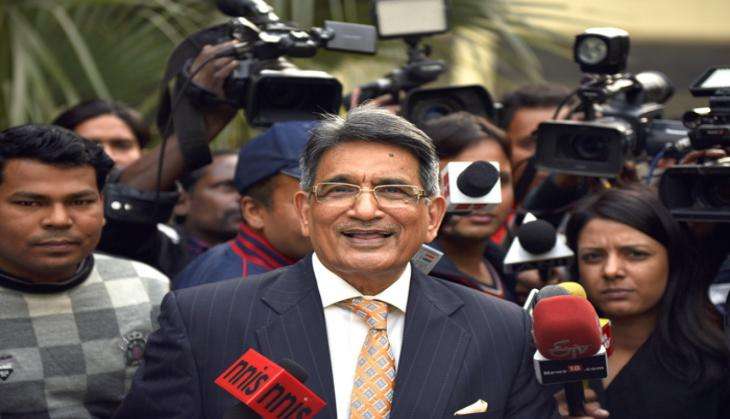 Taking a tough stance on BCCI's defiance of its recommendations, the Lodha Committee said it will file a status report with the Supreme Court, highlight the "impediments" in the implementation of its reform proposals to the Board.
The SC-appointed panel on 26 September held an internal meeting in New Delhi to discuss the violations, specifically the election of secretary and appointment of a five-member selection committee, by BCCI in its Annual General Meeting on 21 September.
"The session was about the developments and the decisions taken by the BCCI in its AGM on 21 September. They have decided to send the report to the Supreme Court. If there are any impediments in implementation of the recommendations the committee will submit a status report. We are submitting the status report because the committee finds that there are impediments," Justice RM Lodha said.
The Lodha panel had recommended a set of sweeping reforms in BCCI, including restricting the tenure of office bearers, introducing cooling-off period for administrators, cutting down the present five-member selection panel to three and employing the one state one vote policy, among others.
The Lodha panel was formed by the Supreme Court in the wake of the 2013 IPL spot-fixing and betting scandal. In its report to the Supreme Court, the panel, headed by former Chief Justice of India RM Lodha, had suggested several changes in reforming the world's richest cricket body.
The BCCI has called for a Special General Meeting (SGM) on September 30 to consider the amendments to the rules and regulations of the Board, as recommended by the Lodha Committee.
The panel had set the BCCI two deadlines 30 September to make constitutional changes and 15 December for the Board to form a nine-member Apex committee that will replace the working committee.
(PTI)