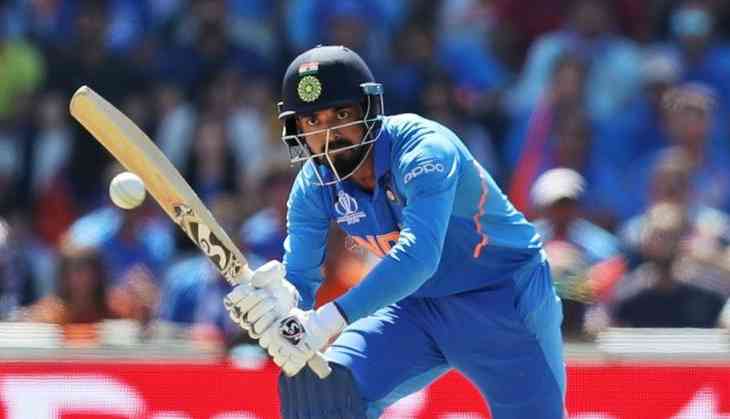 Indian cricketer KL Rahul had a brilliant T20I series against West Indies as he put his best game forward. This year, KL Rahul had been under fire from the critics on various occasions for his inconsistency. The 27-year old shut down everyone with his laudable show in the recently concluded series against the Windies.
However, the Karnataka born batsman look quite downhearted with the way the team management has handled him while he was struggling with poor form.
KL Rahul was given an opportunity to open the innings for the Indian team against West Indies after Shikhar Dhawan was ruled out from the T20I series because of an injury. And, it worked perfectly for Rahul, who gathered 163 runs in three-match series. He knocked 91 runs in the final match of the series and helped India beat Kieron Pollard led West Indies by 67 runs. He was also awarded the man of the match for is scintillating knock at Wankhede Stadium.
Also Read: Former skipper Gulbadin Naib threatens to 'expose' Afghanistan cricket board
In the post-match conference, KL Rahul stated that it is never easy for any player to be persistently picked and dropped from the side. It seemed like the 27 year old was not pleased with the way management handled him in recent times.
KL Rahul further stated that it takes some time for a player to settle in international circuit and get used to the pressure. According to Rahul, cricket is all about confidence and rythem because there is no easy opposition against whom a player can go out and score runs. In contrary, KL Rahul feels that it dosen't matter if he is in or out of the side but he keeps preparing for the game.
"I won't say I won't feel it (pressure) at all. Obviously, going in and out of the team is never easy on any player. You take a little bit of time to get used to the international pressure and oppositions and there is no opposition where you can just walk in and score runs, so it's always difficult and this game is all about confidence and all about being in a good rhythm and being in good touch," Rahul said in the post-match conference.
So again, having said that I can't really sit outside and not prepare, all I can do is sit outside and prepare and try to create match feel for myself and I did play a lot of first-class cricket, so not a lot of changes," he further said
Also Read: Yuvraj Singh Birthday: 10 lesser known fascinating facts about former Indian cricketer