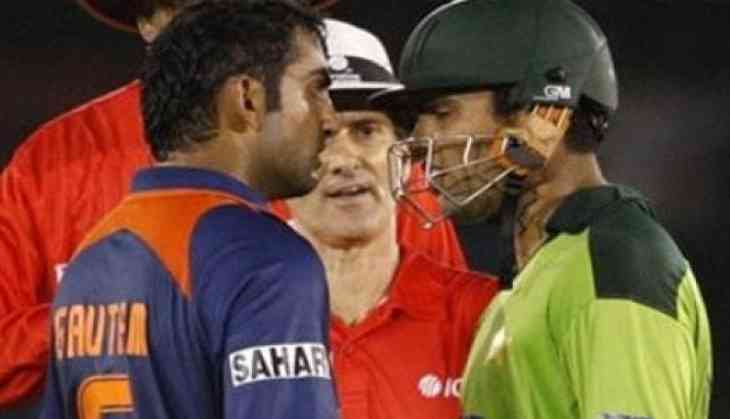 Gautam Gambhir-Kamran Akmal
Pakistan cricketer Kamran Akmal has been well known for his ability behind the stumps and bat as will as for being a chatterer. An integral part of the Pakistan team that played regularly with India in the first decade of the 2000s, Akmal had many on field occurrences, which turned into flashpoints, against his arch rivals India.
His widely known clash with former Indian cricketer Gautam Gambhir during the 2010 Asia Cup in Sri Lanka and again with fast-bowler Ishant Sharma during the T20I in Bengaluru in 2012-13. Talking about incidents on a talk show 'Cow Corner Chronicles' though Akmal said that he has a good relation with Indian cricketers and what took place on the field stayed on the field.
"It was all due to misunderstanding and happened in the heat of the moment then. Gautam and I are good friends because we have played a lot in 'A' cricket. We meet regularly, have food together," Akmal said about his clash with Gautam Gambhir.
Furthermore, he stated that his altercation with Ishant Sharma happened because he could not understand what the pacer had said.
"It was all due to me not understanding what he said. The same with Ishant at Bangalore. You know me I don't say much on the field. Both Gautam and Ishant are very good boys. We respect them and they respect us. What happens on the field, stays there," he recalled.
The high point of Akmal's Test career was a batting century (133) against men in blue in Karachi. Irfan Pathan had given India the perfect start by scalping a hat-trick in the very first over. However, Akmal and Abdul Razzaq guided Pakistan from 39/6 to put up 245 in the first session that led the foundation of a heroic win for the side.
Kamran Akmal, who palyed in 53 Tests, 157 ODIs and 58 T20Is, last featured for the national side in 2017 in limited over cricket.
Also Read: Ramiz Raja on Umar Akmal: 'Officially makes it to the list of idiots'